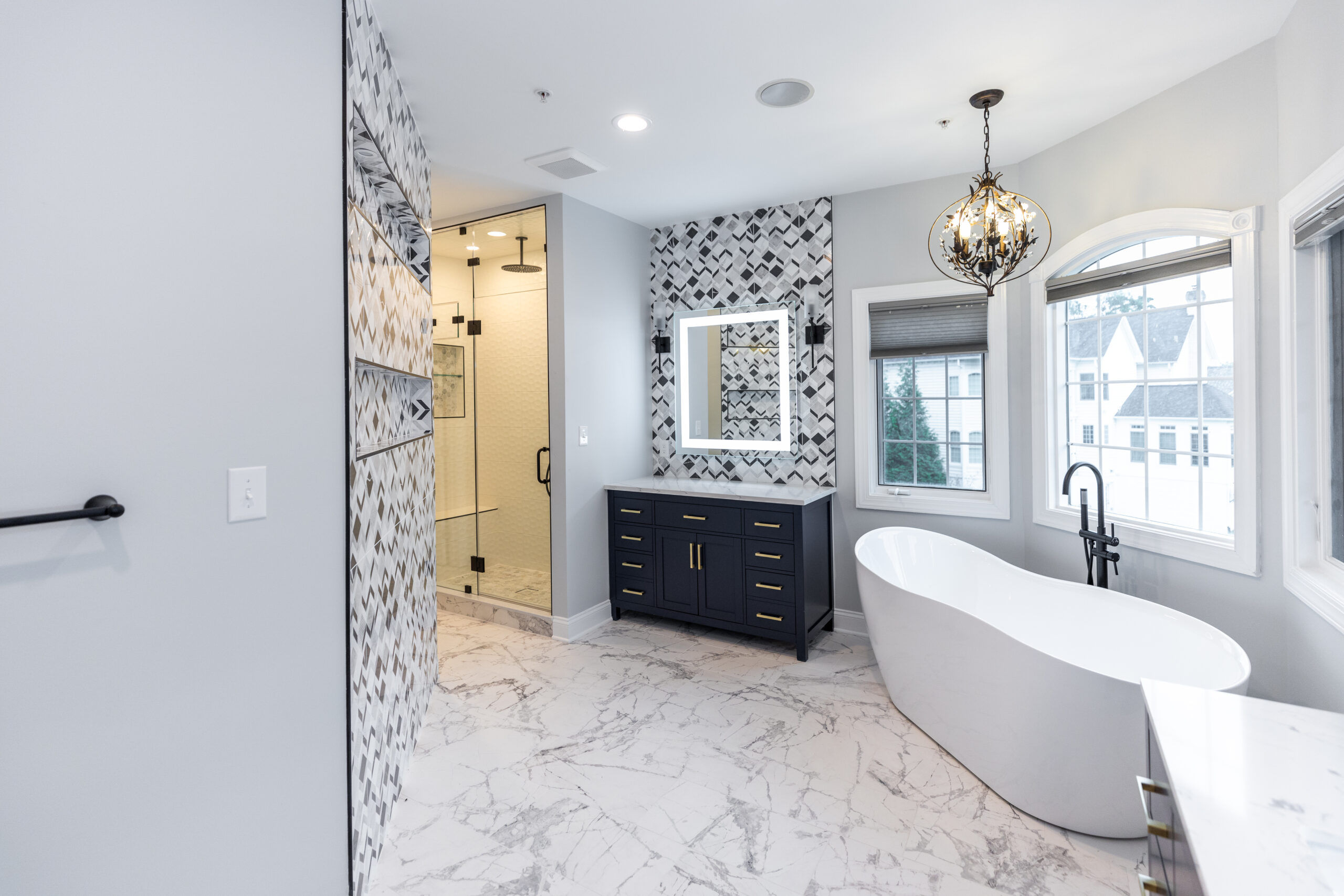 Bathroom Tile Design Ideas That Will Transform Your Space Instantly
When it comes to bathroom tile design ideas, a small amount of tile may go a long way. At first glance, tiles appear to serve a purely practical purpose: they protect your walls from water damage and toothpaste smudges. However, just because bathroom tiles are functional does not mean they cannot also be attractive.
Whether you want to add some drama to a guest bathroom or give your master bedroom a spa-like feel, there's plenty of room to add a splash of color. You can also a creative pattern or an unusual form to your otherwise dull bathroom tile. But, with so many alternatives, where do you begin?
You can start by taking a look at these fantastic bathroom tile ideas. There's something here for every mood, from a sophisticated spin on the classic subway tile to a pint-sized penny design.
Bathroom Tile Design Ideas
Subway Accents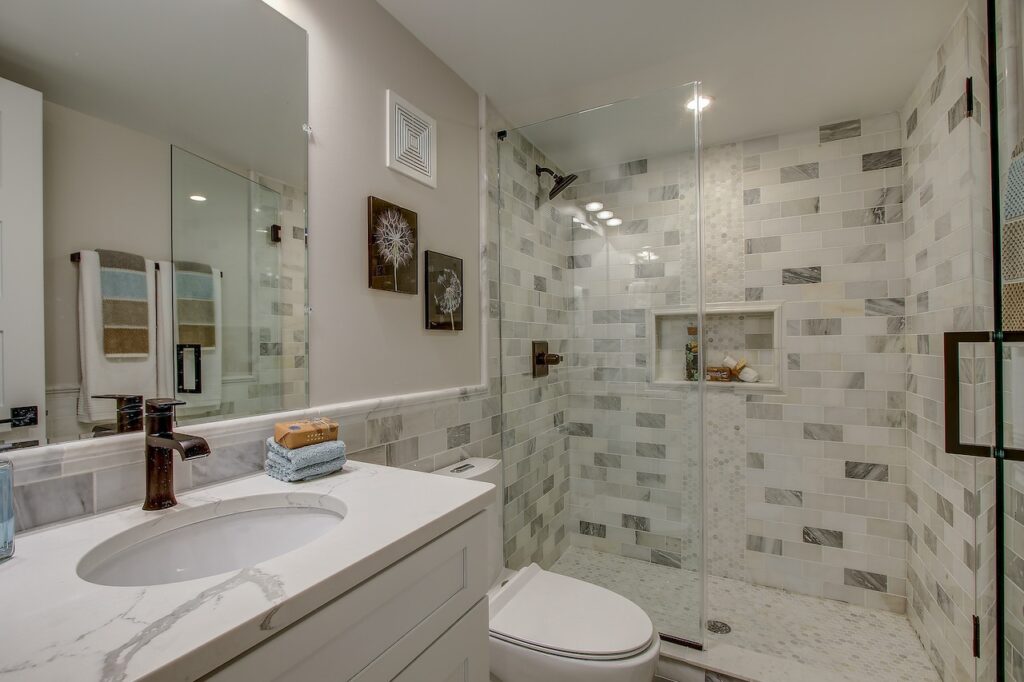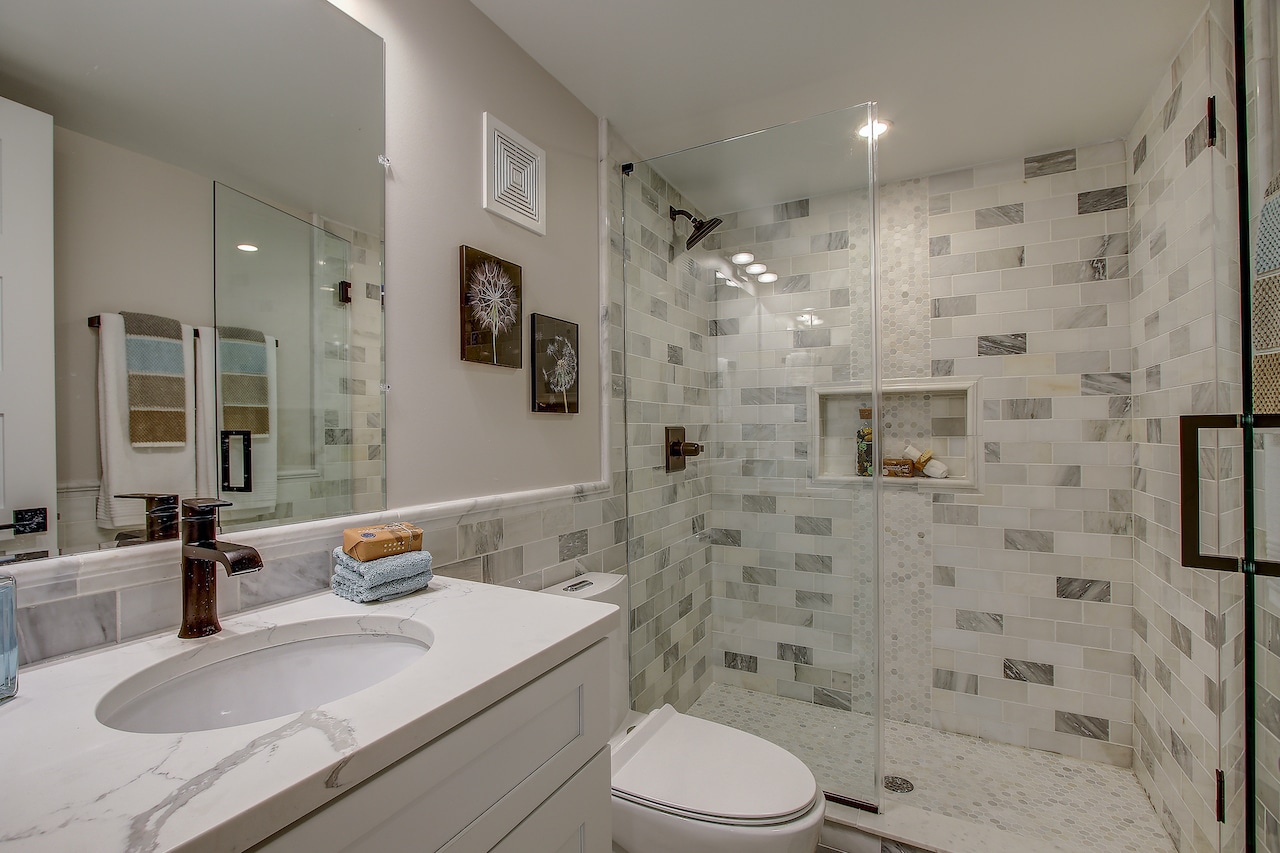 One of the most adaptable design possibilities for your bathroom remodel is a subway tile. It's ageless and classic, but it's also contemporary. Subway tiles are available in a range of colors, shapes, and textures to draw the eye to your bathroom. You can also remodel your bathroom in plain white to highlight other design aspects. 
With different grout colors, you may completely transform the aesthetic of your subway tile. Subway tile, in any form, isn't getting dated anytime soon.
Glass Mosaic
Do you want to add a splash of color to your bathroom tile design ideas? Glass mosaics are a simple way to bring color, gloss, and form to your shower, recessed shelf, or backsplash. With a glass mosaic that has already done the job of combining colors and components for you, you can design a stripe, a framed centerpiece, or an entire wall with it.
Large Format Tiles
Using large-format tiles in your bathroom has numerous advantages. They can readily cover huge surfaces, are less difficult to clean due to fewer grout lines, and make a small space appear larger. 
But it's the elegance they add to a place that we adore. Improve the look of your shower, tub, or bathroom with this bathroom tiles design idea. 
Bathroom Wall Tile Design Ideas
Wall tile is simple to maintain, durable and adds unrivaled elegance to your bathroom. You've come to the correct place if you're looking for inspiration. With bathroom tile, you can accomplish practically any design aesthetic you choose, whether it's contemporary, vintage, or mid-century modern. 
When placing your tiles, don't forget about the various patterns and combinations that are available. A new pattern for a classic tile might add just the right amount of interest to your design.
Shower Wall Tile Design Ideas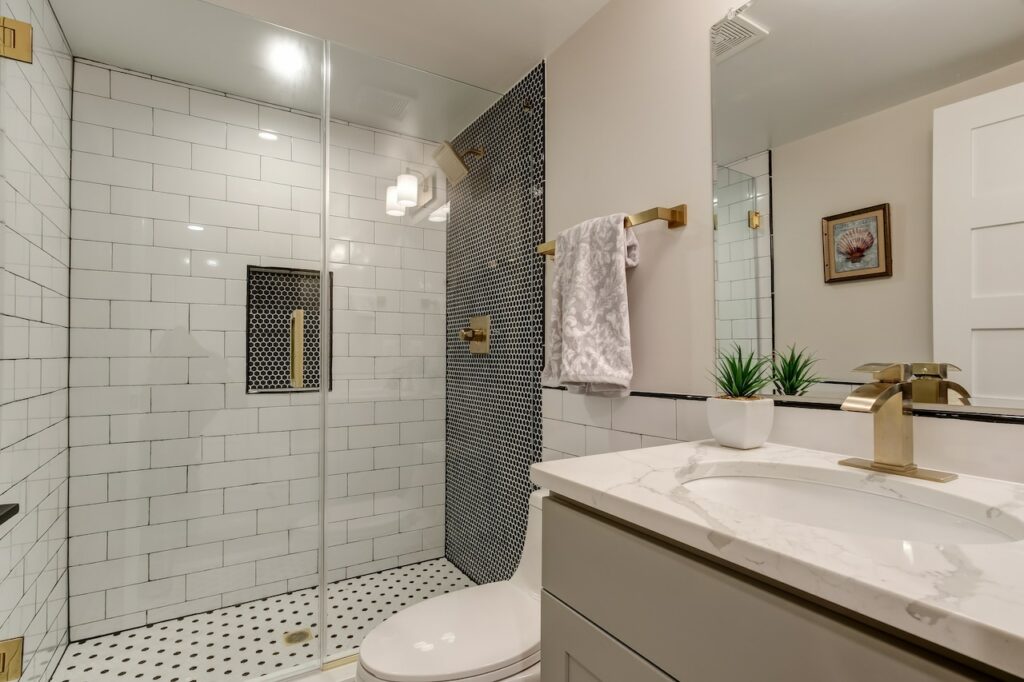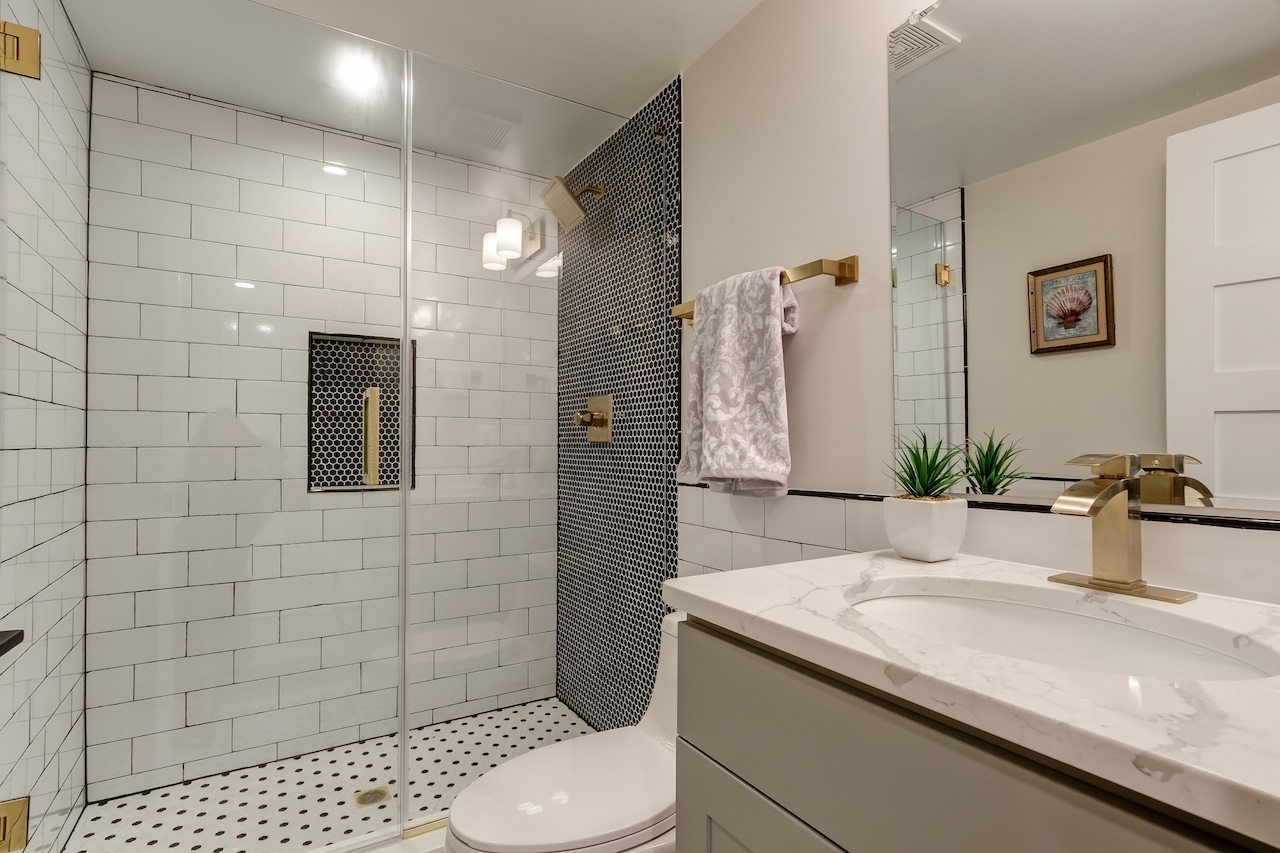 Since tile is waterproof and easy to clean, it is an excellent choice for your shower or tub. It's one of the crowd-favorites since it can transform an otherwise unnoticed area of the house into a stunning focal point. 
When designing the rest of your bathroom, keep the shower and tub tile in mind. Although they don't have to match, all the tiles in the bathroom must look like they belong together.
Bathroom Floor Tile Design Ideas
Even if you can coordinate your bathroom floor and wall tile, this is also an excellent chance to use a different color, pattern, or material to create contrast. A striking dark tile floor adds drama to an otherwise all-white bathroom and vice versa. 
If you don't want to go that far, use a complementing hue and a unique shape, such as hexagons or large-format tiles, to add interest.
Tips Before Choosing Bathroom Tile Design Ideas
Tiles For A Small Bathroom
We've all been in a cramped bathroom. However, using a few tiling trickeries, it is possible to make it appear larger than it is. Using a single tile on all walls, from floor to ceiling, can help to open up a room. Switching to a different tile halfway up the wall might make the area appear smaller by visually cutting it off. Similarly, you can use lighter-colored tiles for your small bathroom remodel to open up the space.
If you're using tile and paint on the walls, choosing colors that are comparable will help you flow from one place to the next without having to pause. A similar strategy for adding height to your bathroom is to tile your shower all the way to the top of the ceiling.
Tile Color Choices 
There are numerous color schemes for your bathroom remodel, making it difficult to select the best one for you. It's often difficult to describe the appearance you desire, but you'll recognize it when you see it. 
As a result, it's best if you can visit your local tile shops. You'll find plenty of ideas and photos of real places there, so you can get a better idea of how a particular tile or color scheme would look in a real home. When you've finished browsing and found something you like, bookmark it or get a sample to use as inspiration. 
Is Neutral The Best Way To Go?
Although neutral bathroom tile design ideas are fashionable, don't be afraid to use bright, dramatic, or dark hues if you prefer them. Simply pair a vibrant color with a neutral while remodeling your bathroom.
There's nothing terrible with an all-neutral bathroom, but combine more than one neutral, such as grey and white to maintain the appearance fresh. Also, don't be scared to break the rules! You can experiment with different colors and accessories until they work, as long as the tile and other basic aspects of the space don't clash.
Lastly, using our guide, you'll find the best bathroom tile design ideas to match your aesthetic and budget. Whether you're a passionate maximalist or a dedicated minimalist, there's something for everyone on here.