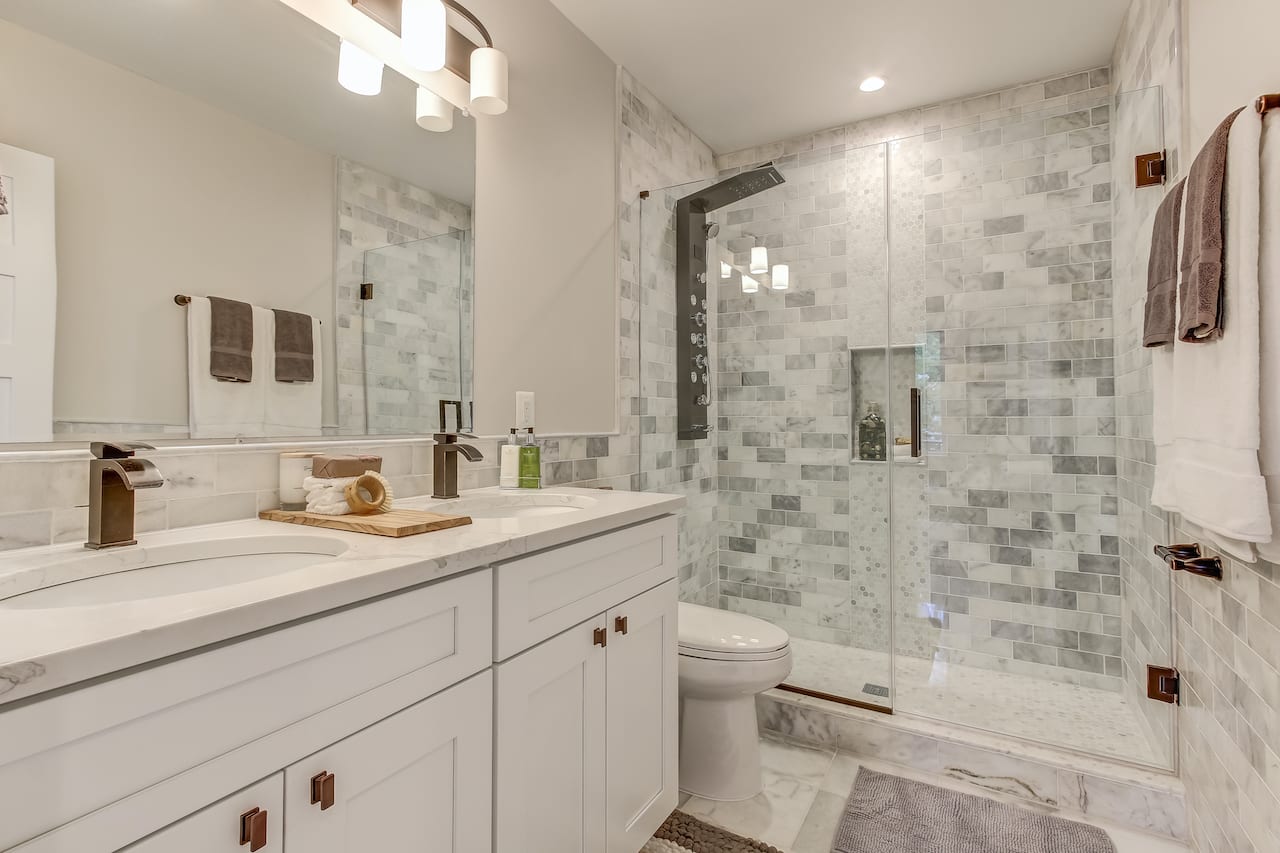 Bathroom Cabinets: Top Designs You Should Consider
Whether you like it or not, bathroom cabinets can change the face of your bathroom design. Hence, it's all the more important to choose the right cabinet design during the bathroom remodeling process. Whether you are remodeling your bathroom for a new look or building one from scratch, adding a cabinet to your bathroom can make all the difference. 
Besides giving you an excellent place to store your towels and other toiletries, a bathroom cabinet can also significantly enhance the aesthetic appeal of your bathroom to anyone who walks in.
That being said, a lot of people struggle with the process of installing bathroom cabinets. If you are someone who is thinking, "how will I begin this project when I don't even know where to start?" then we are here to help.
Elegantly Simple Designs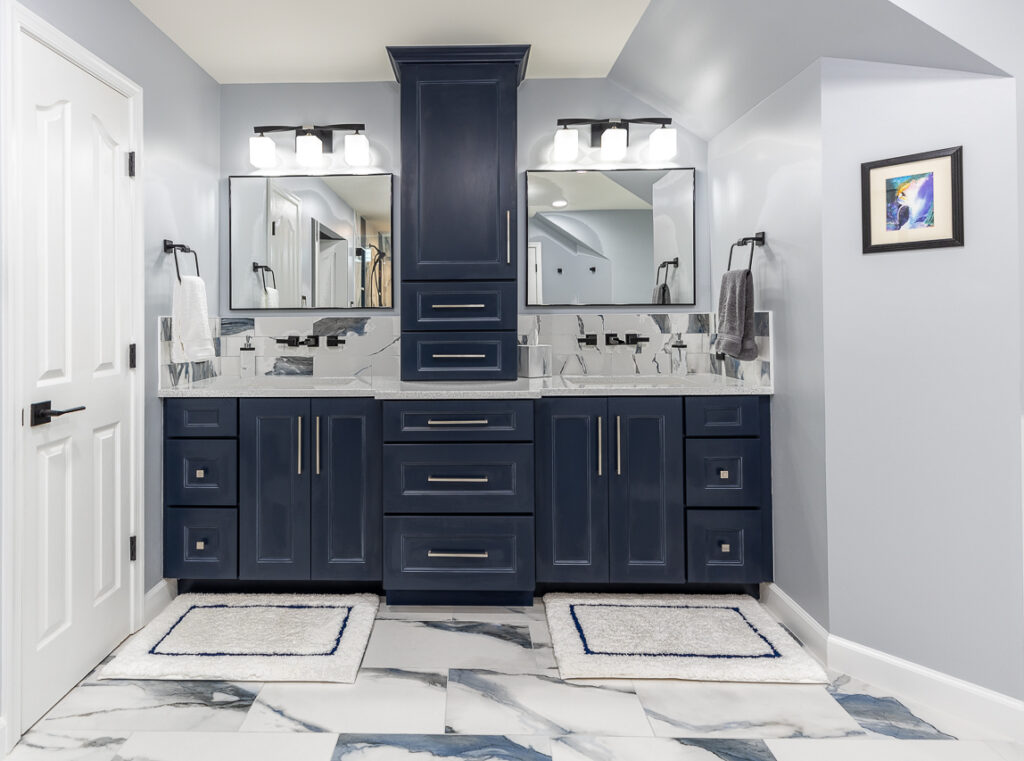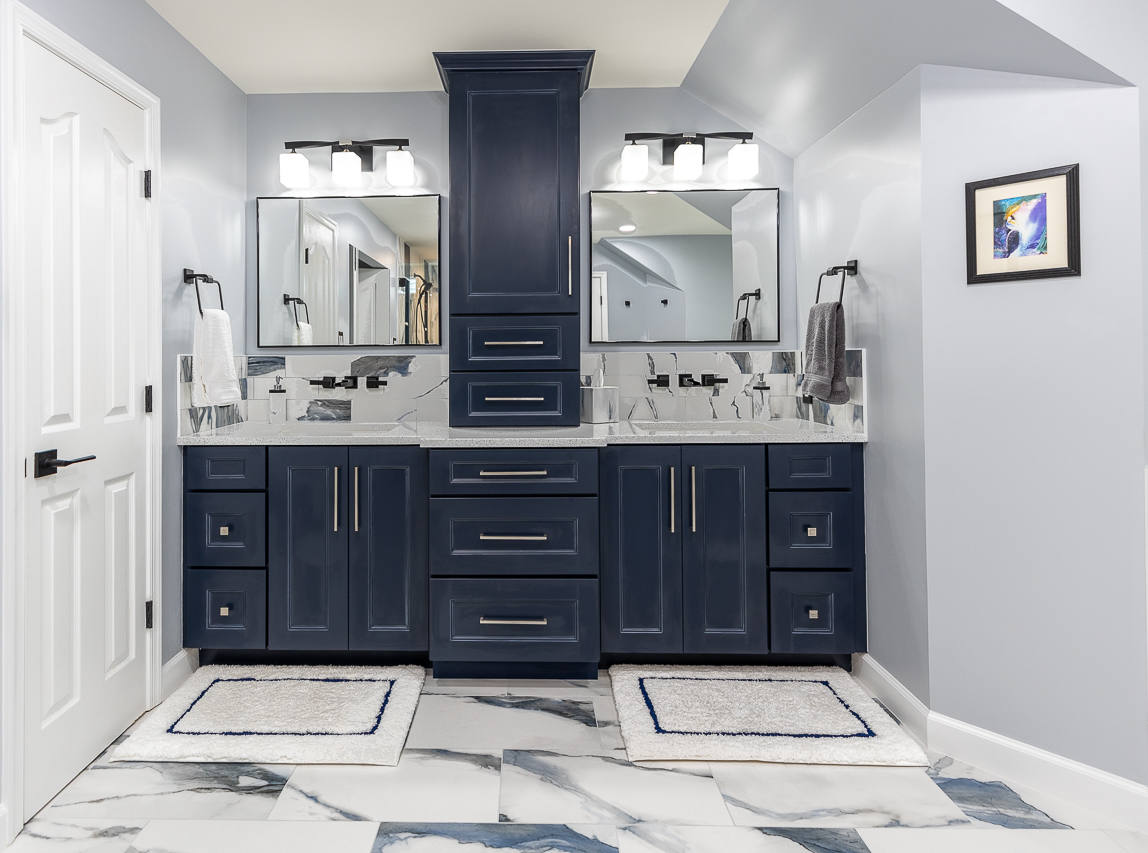 Bathroom cabinet ideas can look different for people, and what others think is elegant could be tacky for some. However, if there is one thing everyone can agree on, the simplicity of elements makes a space grandeur.
If you are unsure about what kind of cabinets to get, there's no way one can go wrong with sleek cabinets. For instance, you can use plain shelves seamlessly blending with your walls or deeper shades to give a more refined look. The key to elegance is toning down without adornments.
Play With Different Colors 
If you are not too keen on plain cabinets, a pop of color will be ideal for you. Perhaps, you have a more adventurous taste when it comes to bathroom colors, you can then go for bathroom cabinet designs that stand out to reflect your personality and style.
However, it can be tricky because you can up with uncoordinated colors schemes in your bathroom, so it would be best to research color schemes to help you plan out the overall design.
Do Without Handles
One way you can contemporize your bathroom is to try out cabinets without handles that give a smoother surface for a more seamless and polished look.
Although this style of cabinets may not be suitable for all bathroom designs, it is an excellent option for bathrooms with modern or minimalistic designs. Best of all, just like elegant cabinet designs, this is timeless, so you don't have to remodel any time soon.
Emulate Opulence With Glass Doors 
Cabinet doors made of glass are a great way to add elegance and luxury to dull cabinets. Similar to other materials, glass can come in different finishes such as clear, satin, tinted, fostered, and many more.
If you want to make your bathroom look elegant, glass panels are the way to go. Besides, it is easier to clean because it won't get stained.
However, just make sure to get a high-quality glass to avoid breakage. Or, if you like the appearance of glass but still want to hide the contents inside your cabinets, you could likewise go with opaque or textured glass. 
Level Up With Open Shelving
Closed cabinets are excellent if you don't like seeing all your stuff out in the open. However, if you have things worth showing off, installing open shelving will simply do the trick. 
Further, they are easier to install and move, so you have the liberty to switch them with other cabinets if you feel like it. 
However, you can also use open shelving with closed cabinets to prevent bulkiness in terms of design. Interestingly, open shelves in specific spots can bring balance and opportunity for any homeowner to put up decor pieces worth showing.
Get Creative With Free-Standing Cabinets
Some bathrooms don't have built-in storage, so free-standing cabinets are a great way to add storage to your bathroom. Moreover, it is easier for you to remodel your bathroom because you won't have to take down fixed shelving to change the interior design.
Besides, free-standing cabinets come in all sorts, and the best part is you are free to place them anywhere. 
Use High Contrast Cabinets to Add More Definition
High contrast has always been popular when it comes to bathroom remodel designs. For example, darker cabinets and drawers against a bright countertop will give a striking effect.
To make things even more captivating, you could choose different materials for varying textures as well. For example, you can add dark wood cabinets paired with marble counters. It can look lush and extravagant as it can elevate your bathroom design due to the dual-tone.
Glam It Up With Hardware 
While the cabinet design is the primary focus, hardware can definitely catch your attention, particularly if you choose the right one. In contrast to plain cabinets, beautiful hardware such as knobs or handles can make a significant difference.
Moreover, some are old-fashioned, and simply changing them to newer ones can refresh your look easily. 
Use Vertical Space For More Storage 
Not everyone has the luxury of owning an enormous bathroom to work with. However, it doesn't mean you cannot make your bathroom design work. 
For limited space, selecting cabinets with vertical space for storage can be a lifesaver. Further, a vertical cabinet design allows you to use an area wisely and help improve your bathroom's overall look. 
Go Back in Time With Restored Vintage Cabinets 
Vintage restoration has become quite popular through the years, and nothing screams elegance like gorgeous vintage pieces. If you are worried these are going to fall apart, you can look for restored cabinets. 
Vintage cabinets are made to be more durable, enduring, and appropriate for modern homes. Besides, vintage cabinets are not just furniture pieces. They are also decorative because of how artistically they have been crafted.