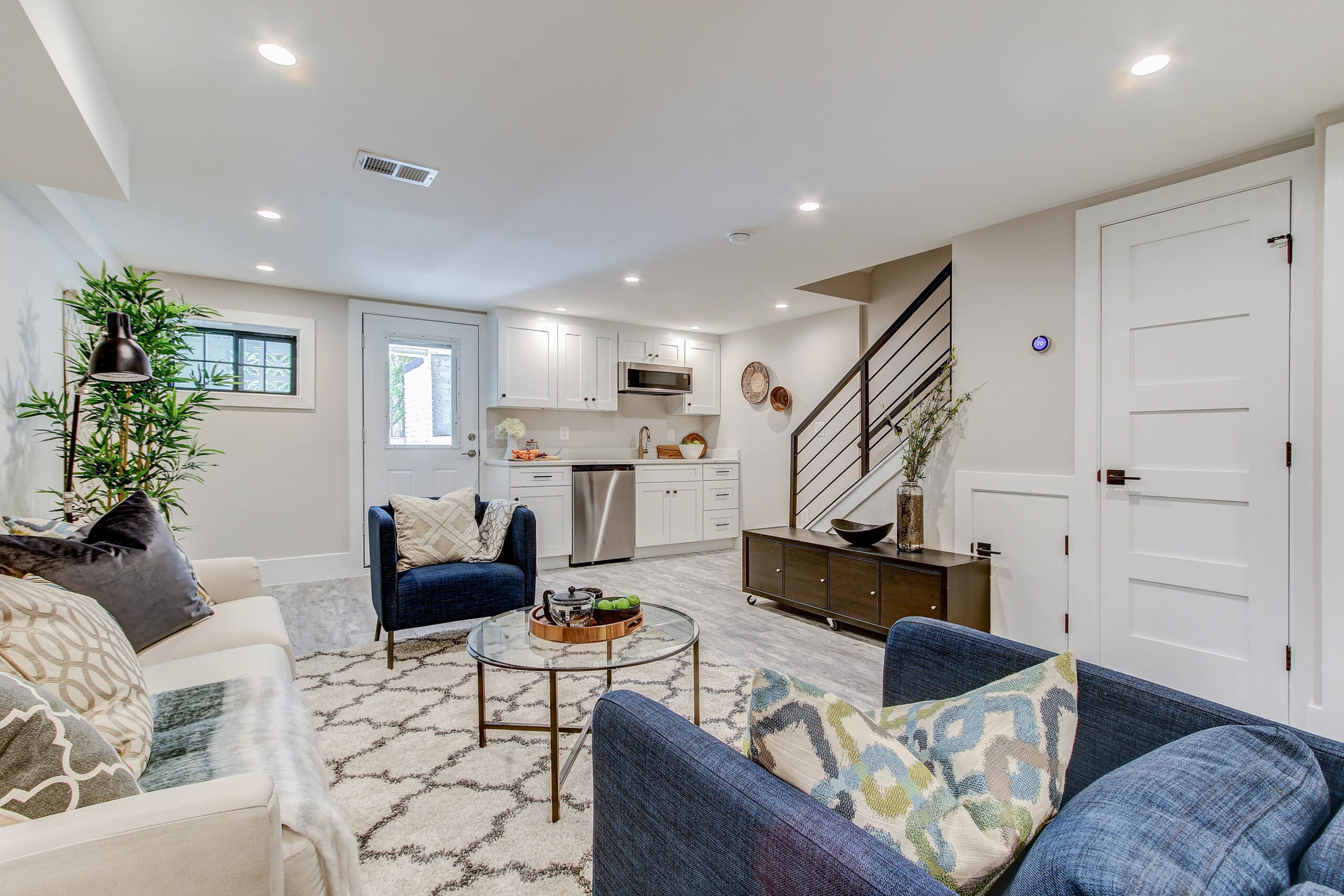 Basement Remodeling Guide: Everything You Need to Know
When you plan to remodel your basement, there are several things you need to focus on. For instance, evaluating your needs and desires, setting a goal for your basement, finding the inspiration that will give you a clear picture. The right basement remodel guide will help you pick the suitable materials, and finally, look for a good contractor who will help convert your dream into reality. 
While going for this remodeling project, you need to have a useful basement remodeling guide handy, which will tell you the dos and don'ts. Not just that, it will help you work your way through the entire process by giving you detailed guidelines and inspirations for the designs. It also gives you a few tips and tricks to help you spend your money smartly.
A basement remodel can cost you thousands of dollars, but if you stick to your daily needs with a little spruce up, you can go a long way. Ask yourself, what is it that your house lacks? While you decide, you must also consider the most feasible ways to get them. 
A good basement remodel is not only palatial but also utilitarian. So here is a basement remodeling guide that will help you design your bathroom exactly the way you have wanted.
Remember to Waterproof Your Basement
The first thing you need to pay attention to while remodeling is to waterproof your basement. A basement is the second wettest place after the bathroom. Further, it is even worse as the walls naturally absorb the moisture from the soil surrounding the walls.
So before you start any demolition or construction, an inspection is a must. If the walls in your basement have any cracks in them, or they occasionally swell up due to moisture, you must call a contractor to help you waterproof the entire place. 
You do not want any paint peeling off or mold and mildew after your renovation project is over. So the best thing to do to avoid all these hassles is to inspect all the walls before starting your renovation project. For future precaution, you can use a self-draining, high-capacity dehumidifier to deal with moisture issues.
Use Waterproof Materials While Building
Once the inspection is over and you have started building your new remodeling project, make sure that you use waterproof materials. Just because your basement is not damaged with moisture right now does not mean it never will be. 
The basement is built below the ground and is highly prone to moisture damage. Therefore, it is smart to use waterproof materials whenever you plan to remodel your basement.
Irrespective of what you make out of your basement, avoid using conventional materials like drywall, wooden framing, fireboard moldings, etc. It would be best to go for waterproof wall panels, mold-proof PVC moldings, moisture-proof drop ceiling, waterproof flooring, water-resistant underfloor system, etc. 
All these things help reduce water damage in your newly-constructed living space. These things may require you to hire professional help, but skilled DIYers can also take up some of this work.
Focus on Lighting
You will be lucky to have a basement with above-grade walls that allow large windows and glazed doors. 
Generally, many basements have restricted natural lighting since the windows are either placed high on the walls or no windows at all. It is up to you to provide your basement the sufficient light that it needs in such cases.
If not given sufficient lighting, any room can lead to mold and mildew on the walls. Luckily, you can build dropped or suspended ceilings in the basement. It can accommodate different lighting fixtures such as recessed lights, track lights, or fluorescent troffers. 
Choose your lights based on the goal of your basement remodel. People come up with different ideas for their basements, such as a media room, a game room, a minibar. You can also add extra living space with amenities such as a bedroom, bathroom, and a small kitchenette. 
Add Ducts and Beams
The basements may have many hanging ducts and beams that you may have to hide during the basement remodeling project. There are different ways to conceal these hanging ducts. 
Some people simply color them in bright, playful colors, while some wrap them up with soffits or wood-framed enclosures and cover them with drywall or MDF. However, using drywall or wood is not advisable in a basement.
If the ducts in your basement are hanging too low, you can split them into small ducts. You can also replace these ducts with more expansive vents that do not take up a lot of headroom. 
Similarly, you need to hire professional help, such as a contractor who can assign an electrician for such work. You will also need to check with the building department to gain permission for it.
Add a Drainage System
Another one of the essential things in this basement remodeling guide is to redo your drainage system. A lot of basement remodeling projects involve adding a bathroom or a kitchen in the basement. It will necessarily require you to change your drainage system to send your sewage waste upwards.
There are several methods to transfer sewage waste and wastewater upwards into the central drainage system. 
The cheapest one of them is the macerating bathroom pump. This pump turns on automatically and sends the sewage and water waste from the toilet, shower, sink, tub, etc., to the main sewer line. These units can easily fit behind the toilet or the walls and may need professionals to work on them.