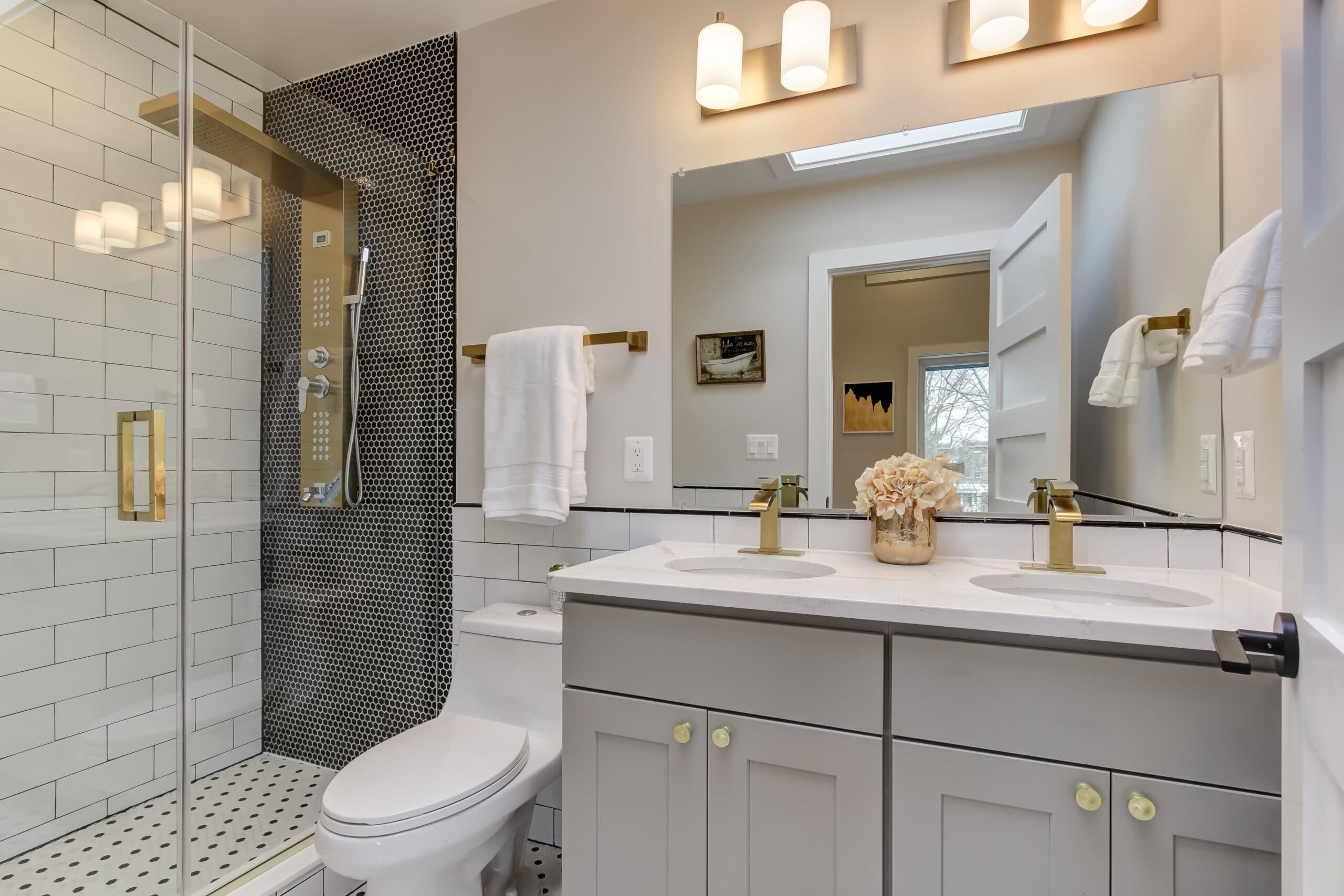 Affordable Bathroom Updates That Will Save You Money
It is a homeowner's dream to get a bathroom to remodel at a minimal cost, without it being heavy on the pocket. This may seem hard, but it is absolutely possible. You do not always have to spend a fortune to give your bathroom the perfect renovation. Affordable bathroom updates are readily available that can make your bathroom feel luxurious in an instant!
The home remodeling culture makes it seem like to remodel any room in your house, you must strip the place, and your pockets, empty. But that is not the case. You can make surprising changes in your home without having to lift a hammer to give it the freshest look.
 Considering how much these remodeling projects cost, it is essential to think DIY and out of the box for smarter and reasonable options. New window treatments, towel racks, rugs, crafty shower curtains, and a lot you can do to get a clean, bright, and functional remodeled bathroom.
So here are a few affordable bathroom updates for your reference that will leave you with a magnificent and lavish bathroom remodel without spending extravagantly.
Use Cheaper Alternatives
The most economical way to remodel your bathroom is to retain and refurbish the existing materials, to make them look unused and untainted, and not spend a lot. But if you must change what is already there due to their condition, you should go for inexpensive alternatives. 
There are materials that are an exact look-alike of your original material, but cheaper. For example, instead of using real wood plank flooring for your bathroom, you can opt for vinyl flooring. Plank vinyl flooring looks far better and can easily fool someone looking at it from a distance. 
For your vanities and countertops, you can go for granite, instead of laminate or quartz, for its authentic natural look. And for tile backsplashes, you can always opt for ceramic and porcelain to give you the look of marble.
Paint it Yourself
Interior painting is the most straightforward job to do in a home remodeling project. You may need professional help if you plan to paint the interior walls of your entire home. 
However, a bathroom painting project is the most unchallenging, and even the people with the least skills can accomplish it. The mirror, the cabinets, shower, tiles, bathtub, etc., occupy most of the bathroom walls. 
So considering how big it is, you only have a few square feet to paint, and painting it may take just a day or two. This can save you a lot of money that you may end up spending on the professionals.
Install Your Own Toilet
Installing a toilet is quite an easy task. It just takes some strength to move the toilet from one place to another, and at most, the help of a friend. If you have the power to carry a toilet, you may avoid calling a plumber. 
Toilet installations involve very few plumbing changes and hookups, and therefore, you can easily do it yourself. The only thing hard about installing a toilet is moving it, for which you can buy a hand truck, which is relatively cheap.
Refresh Your Cabinets
A lot of remodeling projects involve new cabinets. Some people choose to buy and install the whole new cabinets for their bathrooms. But a better and affordable bathroom update option is to strip out the old hardware.
 You can remove them from your cabinets and replace them with new ones. This gives new life to your cabinets and is extremely easy. 
To make it simpler and eliminate the drilling process, make sure you buy hardware with its screw alignment matching the holes on your existing cabinets. This saves up your time, as well as a lot of money.
Paint the Floor
If your bathroom has a wooden floor, you have many options. You can either change the entire flooring by spending a substantial amount on it or refurbish it with look-alike materials such as vinyl flooring. 
However, the energy-saving, time-saving, and most pocket-friendly method is to paint over your wooden flooring with protective enamel. You need to know that your bathroom floors should never be of solid hardwood because of all the moisture surrounding it. 
But if you already have wooden bathroom flooring, painting it with protective enamel is the best way to make it last as long as possible.
Glass Shelves for Storage
If your bathroom looks too full with all the amenities and luxurious accessories it has, do not worry. You may not think so, but there is always room for more! 
One of the best affordable bathroom updates is to hang glass shelves over the toilet for additional because that place is generally empty. If not over the toilet, you can always hang the glass shelves on the wall tile next to your bathtub or the shower. 
This will also help you not clutter the rim of your tub. Open glass shelves provide the necessary extra space to keep decorative things in the bathroom that add to its charm. 
It is effortless to install these shelves with the help of studs and masking tape. All of these are readily available in the market at low prices.
Replace the Faucet, Not the Sink
One of the best ways to polish up your bathroom is to trade an old sink faucet or showerhead for a new one. 
A new faucet or showerhead can give your bathroom a whole new luxurious look and feel and is one trick that professional designers use to groom the sink's look without replacing the vanity. It is quite fun to do it and is highly economical if you do it yourself.
Color-Coordinate
A new look for your bathroom does not require a significant bathroom remodel. You can give your bathroom a fresh makeover without changing and spending a lot. 
Another good update for your bathroom is to color-coordinate it.  Simply pick a color of your choice that you and your family like the most and agree upon. 
Carry this color scheme throughout the bathroom in paint, linens, accessories, cabinet, etc. A good color scheme for your perfect bathroom makeover would be hues of blue and white.
Refinish Your Tub
Replacing your tub can be an expensive process. The removal, the installation, and the cost of the new tub altogether can burn a hole in your pocket. So if your bathtub looks dull and old, consider refinishing and relining it. 
The prime examples of the dictum "Repair and retain rather than remove" are a bathtub and shower refinishing. If the problem is cosmetic such as cracks, nicks, and yellow surfaces, your best option is to refinish them. It is cheaper and looks better. 
On the other hand, relining a bathtub or a shower is never the permanent solution, and neither is it cheap since it requires professional help.
Lighting Fixtures
If you wish to give a brand new look to your bathroom without spending a lot of money, your best option among other affordable bathroom updates is to change the lighting fixtures. 
You can choose to change the outdated lighting fixture in your bathroom to something more suitable, dramatic, and something that gives you the right vibe. You can go for lamps, a small chandelier, recessed lighting, whatever suits you. 
For instance, chandeliers provide a very romantic look to the bathroom, so you can surely opt for it in your master bedroom's bathroom.