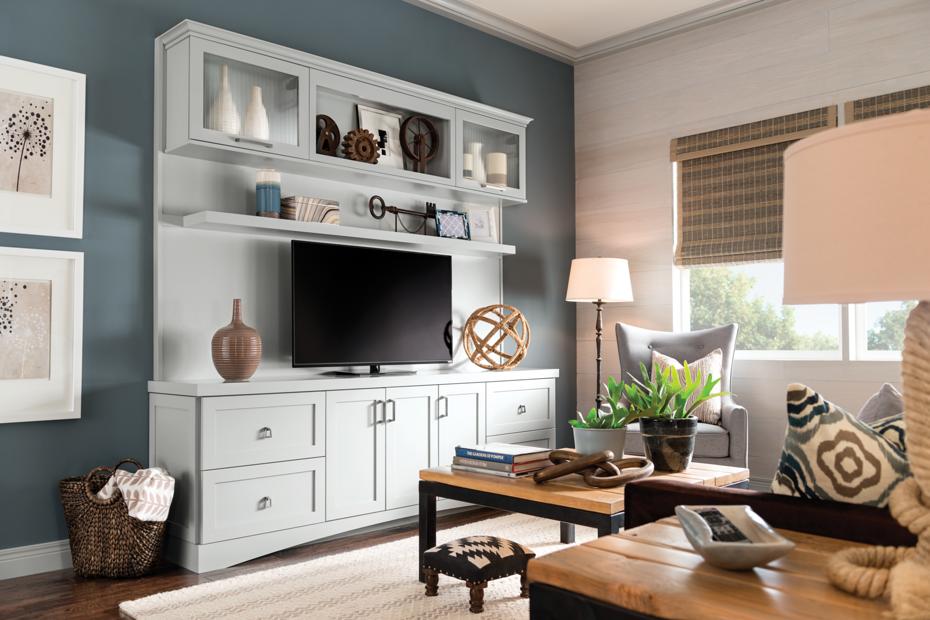 Updating your Home Closet Systems
Unless someone's still stuck in the stone age, chances are that proper organization is not only a desire but also a need in their house. Who wants to spend precious minutes every morning (or night) hauling through piles of things to find the one they need? This is why closet systems have become the left-hand man of every busy man's life.
In today's world, they serve an even bigger purpose than time efficiency–beautiful closet systems are a mark of luxury and can significantly improve the aesthetic and the resale value of a house. If you are still on the edge about spending money on upgrading those closets with chipped wood and fading colors in your house, read further to understand why you should update them in 2019. We have compiled a full guide along with creative closet ideas that you can use in your closet system right away!
Why You Should Update Your Home Closet System
Here are reasons why you should think about updating different closets around your house:
It Increases the Resale Value of the House: We live in times when even walk-in closets are found in almost every modern house in the family housing areas of the United States. Even expert realtors agree that selling a house that lacks beautiful closets or storage units takes much more time and effort. With an average family size of 4.5, American families can't shy away from the benefits of having an adequate yet pleasant looking closet. Why would a prospective want a house that is going to be cluttered, anyway? Do not neglect other storage systems in the house like your kids' closets and even the kitchen cabinetry while you are remodeling the master closet, though. Organization needs are present everywhere in the house and kitchen cabinetry and laundry build-ins are the game changers when it comes to getting a good price on the sale.
You'll Get Ready in a Jiffy: Have you ever had moments wherein you have had to empty the entire contents of your drawer or closet just to find that one dress? With proper closet systems, you can get ready much more quickly and happily. With shoe organizers and special racks for belts, life can become simpler. We understand the toll disheveled shelves take on your busy schedule–and it's time to change that!
Doing Laundry Might not be a Headache Anymore: Not only would having laundry hampers in a closet save sorting time, but having convenient built-in storage in the laundry room to store detergent and softener would make life easier as well. These built-in laundry hampers can store some snacks you might want to munch on too. In the master closet update, having dedicated space for keeping neatly folded iron clothes would save you from embarrassment of wrinkly shirts in the office. You can put a rollback iron table (that can be hidden) in the master closet itself. Now take iron clothes and place them directly where they need to be stored. Easy breezy.
It Adds Aesthetic That Can be Shown off: Having beautiful bespoke closets can easily be a talking point as it reflects your personal style. This is true for wardrobe organizers for both and children. Some kids can have themes to their closets (which teaches them colors and organization!), while adults can make it a grand dressing room. It is a place where creative juices can flow.
Top Closet Ideas to Turn Your Walk-in Closet Into a Space You Can't Get Enough of
 Although walk-in closets can scream luxe, there are ways to make these exquisite spaces work in a small budget. You don't need a very big space to get creative either–you need the right tools and the right advice. Follow our ideas to turn every walk-in closet into adult version of Disneyland:
Go Creative With Storage: Remember: We are aiming for a balance between utility and aesthetic. Get different kinds of organizers to make your space stand out. Get hampers for some, racks for others. Add jewelry boxes, decorative Storage bins and baskets, shoe storage, racks and hangers, garment bins and boxes and even expedit units. Play around with valet rods and drawers. Some homeowners prefer having an extended valet rod to organize clothes every morning. You can opt for soft pastel colors for cabinetry and drawers that can calm anxious nerves during those pre-date moments, or you can go for bright colors in contrast with lighter shades to create a jazzy look. The choices are unlimited.
 Tip: Don't stop at pretty colors. Go crazy on hardware too–pretty cabinet hardware does a lot for the look.
Highlight Those Closet Walls: It's like a room in itself and definitely needs walls that outshine everything else. You need to keep the magic alive by experimenting with wall paint and wallpapers. One of the biggest trends right now is having a feature wall adorned with wallpaper that harmonizes with the rest of the ensemble. The idea is to see which palette dominates your wardrobe and pick a color that goes with it best. Dress up those walls with mirrors too. You can start adding organizers for shoes and clothes in similar colors right after.
Seating: Add seating to the walk-in closet for the convenience of deciding clothes and shoes at ease. You can add an edgy pouf or stool that goes with the cabinet hardware or the feature wall. Faux fur stools are a rage for walk-in closets in 2019.
Floor: We recommend keeping this relatively simple. If you are tired of plain looking stone tiles, we recommend cedar planking as it goes well with edgy seating and mirrors. It also adds a natural, rustic charm to the whole space.
Updating Laundry Room Cabinets
Besides making laundry much more convenient, these built-in cabinets add a seamlessness to the aesthetic of the whole house. It should be a beautiful space too as you don't want this area to look like it's not even a part of your house. It's a good idea to add a lot of shelf space and organization racks to these cabinets. Don't forget to choose the right laundry hampers–we recommend ones with washable linen covers or ones made of wood.
Updating Kitchen Cabinets
 Kitchen is one of the most widely used spaces in the whole house. Having it disorganized can throw anyone's day off balance. Cabinets easily get the spotlight in the entire kitchen, and you need to ensure that those look stunning. Get built-in or custom cabinets that can hold all of your cooking pots and pans, along with your exotic china in an aesthetically pleasant way. The idea is to coordinate the colors with the color of the floor and the countertop. It is important to have adequate cabinet organizers and racks as well.
Trends to Look out for: People are abandoning wood for industrial looking metallic cabinets as they are much more resistant to fire and wear and tear. If you prefer the rustic charm of the wood, we recommend getting glass front cabinets to display the crockery. In a monochromatic kitchen, gray cabinets can help soften the contrast between elements. Pastel cabinets in colors like baby pink and pistachio green are quite in trend too.
Tip: We recommend hiding your dishwasher behind a cabinet front for a gorgeous looking kitchen.
Updating Kids' Storage:
Kids' storage can serve as a way to teach your little ones about organization. Some parents even add an open concept to the closet space and add a homework area inside it where they can keep their toys and books. You can add bright colors, Disney-themed decorations and glass dividers for making these extremely attractive to your toddler. Make sure to have several laundry baskets that teach them how to separate clothing of different colors. A pullout shoe rack can save tiny ones a lot of energy as they might not be able to access shoes stored in a regular shoe organizer.
Tip: Don't forget to get soft-close drawers for your toddlers as you don't want to wake up to the sound of them banging the drawers.
Final Comments:
Although upgrading closet systems can bring a lot of practical benefits like increase in resale value of the house, It's important to have fun with your closet upgrade too. Don't be afraid to be vocal about your preferences with your supplier as they might be able to customize it exactly how you want. Some offer design consultation as well. You want it to reflect your style and it should be a space you can truly adore. We wish you happy organizing!