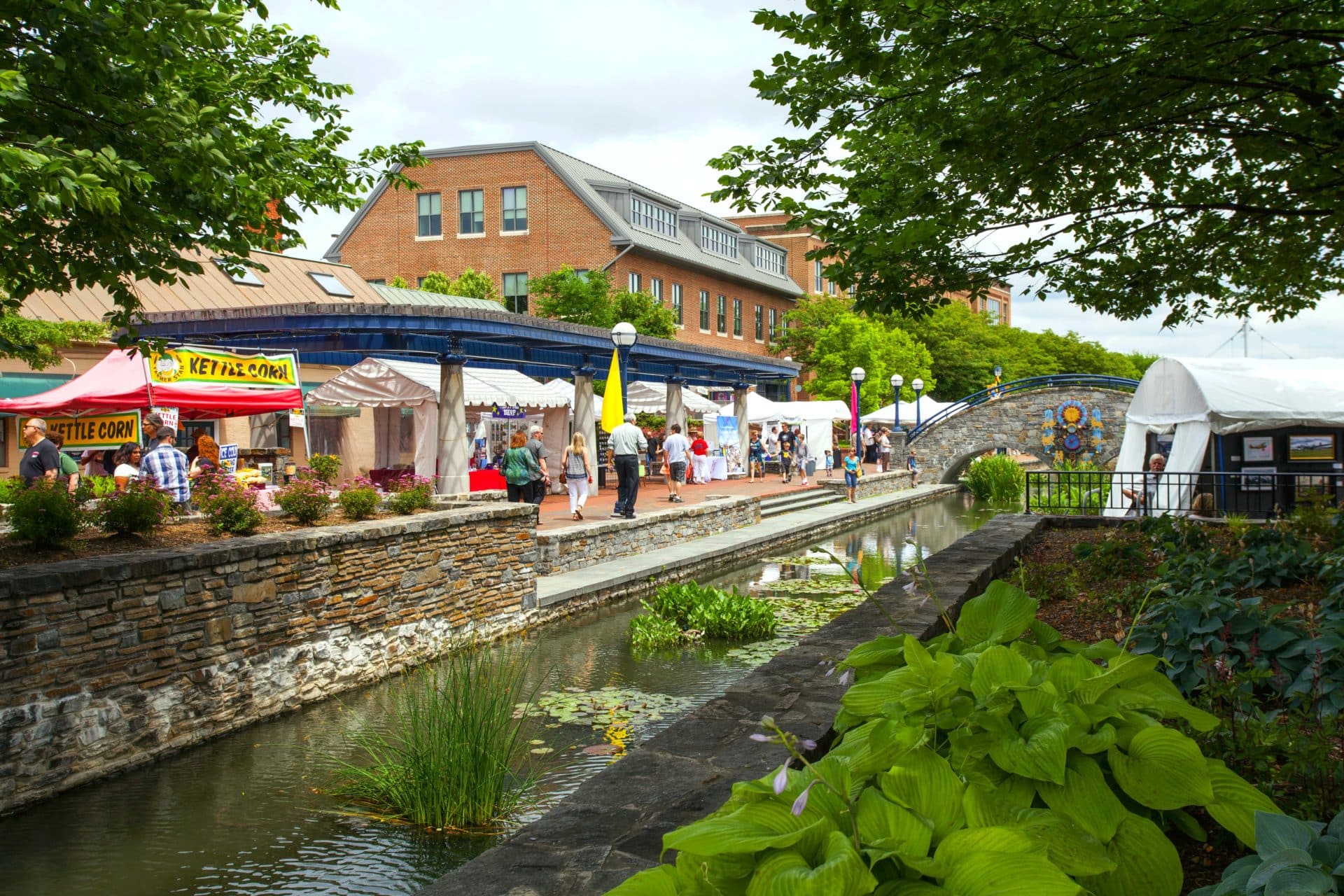 Public Art to Transform Frederick, Foster Sense of Community
Investing in public art remains somewhat overshadowed in today's controversial macro-politics and might even be seen by many as trivial and going against the tide but Frederick County in Maryland has now a major plan to prove them wrong.
The Frederick Arts Council (FAC), a non-profit that first convened in 1976 following a devastating flood in the area, has recently unveiled a symbolic blueprint, its Public Art Master Plan, to bolster both the region's identity as "one of the nation's leading small cities for the arts" and its residents' sense of unity and belonging.
For Jan Gardner, the county executive, public art is also important for economic development and the plan accordingly sets "strengthening Frederick's community fabric and economic prosperity" as one of its main goals. 
The plan would divide the county into various creative zones, which, according to the plan, will each represent a place or narrative in the area, including the Carroll Creek and Rock Creek corridors, downtown Frederick, the East Street corridor, Frederick's Golden Mile, planned communities such as Lake Linganore and Urbana, the county's various municipalities and villages, farms, countryside, and the food economy as well as historic Frederick.
The plan draws on the conclusion that "arts are vital to the quality of life" in Frederick whose "one of most oft-cited assets is its historicity" and public art is a way to "allow history to exist alongside an ever-evolving collective act of processing the community identity into the future." Therefore, the blueprint notes that "a city investing in public art is declaring it has arrived and is alive with voicing its identity into the future in a way that is exciting and vibrant."
With a population that is close to a quarter-million today, Frederick County has long benefitted from community-driven investments in facilities like the Delaplaine Art Center, New Spire Arts and the Weinberg Center for the Arts, along with arts festivals and events organized almost every week.
Public art has been a feature of Frederick's public space, Carroll Creek Park, from the creation of the Community Bridge and the inclusion of artistic elements in its design. The county has added a number of murals and sculptures, particularly in parks, streetscapes and libraries as well. Recent additions to Frederick's public art collection include the Sky Stage, an award-winning outdoor amphitheater and public art installation located within the historic stone walls of a pre-Revolutionary War building.
FAC commissioned the master plan after two years of work joined by both public and private entities. It consists of three parts: Envisioning, Implementing, and Best Practices Guide. The 108-page document whose recommendations are intended to be put to practice through multiple public private partnerships over the next few years is accessible online at www.frederickartscouncil.org where visitors are allowed to download their own copy free of charge.