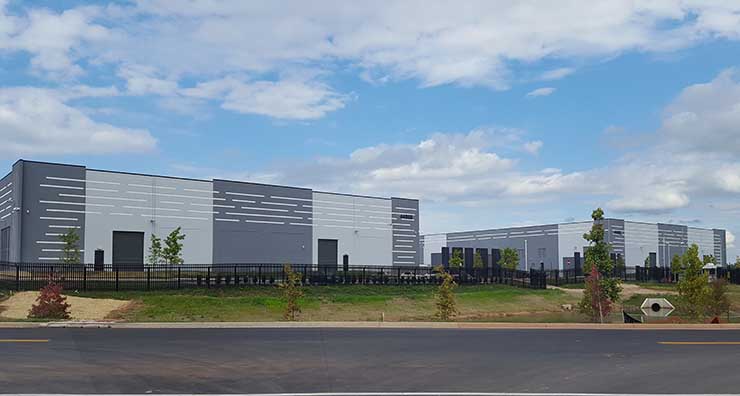 Amazon Wants More NoVa Data Centers to Be Operational Soon
Amazon Web Services (AWS) has sought quicker official go-ahead for three more data centers it plans to build in Northern Virginia.
As the novel coronavirus outbreak prompts jurisdictions across the U.S. to enforce draconian measures, most companies had only a single alternative to massive furloughs and layoffs: switch to a remote work strategy. For Amazon, that indicates an exploding demand for cloud services and need for expanding its capacity to meet it.
"We have taken measures to prepare and we are confident we will be able to meet customer demands for capacity in response to Covid-19," the company said earlier of how it plans to respond to the changes the current health emergency is bringing about across industries.
$200 Million Project  
The project, for which the Amazon subsidiary now expects a fast track planning permission from Loudoun County, includes the construction of new facilities on a 90-acre land it bought last year. Once it has the green light, the tech giant will spend an additional $200 million to complete it on top of the $116 million it already paid for land acquisition.
According to Amazon's latest earnings report, AWS accounts for more than half of the tech behemoth's overall operating income. The rapidly growing subsidiary controls nearly half of the cloud computing market in the U.S.
With cloud computing, businesses take advantage of remote servers, storage, networks and intelligence over the Internet. Those innovations allow them to lower their operating costs as they scale and run their infrastructure.
Changing Work Dynamics
The Covid-19, which is a highly contagious respiratory illness caused by the novel coronavirus, first emerged in China in December. It has since spread to almost everywhere around the world. By the end of March, it resulted in over 40,000 deaths worldwide.
The outbreak dealt the biggest blow to Europe, with only Italy and Spain accounting for one in two deaths globally. However, in the U.S., the Covid-19 toll grew from a single fatality to over 3,000 in just a month.
The deteriorating health emergency is also pushing entire economies to the brink of collapse as billions of people now have to drastically limit their life to the confines of their homes. As those restrictions extend to about three in every four Americans, businesses find themselves at a crossroads: Adapt or close.
Under such circumstances, businesses have started to rely on cloud services more than ever. And the chances are they will continue to do so even after the outbreak is all over. The coronavirus outbreak is also educating executives about the advantages of remote working. For instance, they can tap into a larger and more diverse talent pool while significantly lowering operational costs.
If and when that happens, AWS wants to be ready to be their partner. The additional data centers might be the beginning of a more aggressive growth strategy.