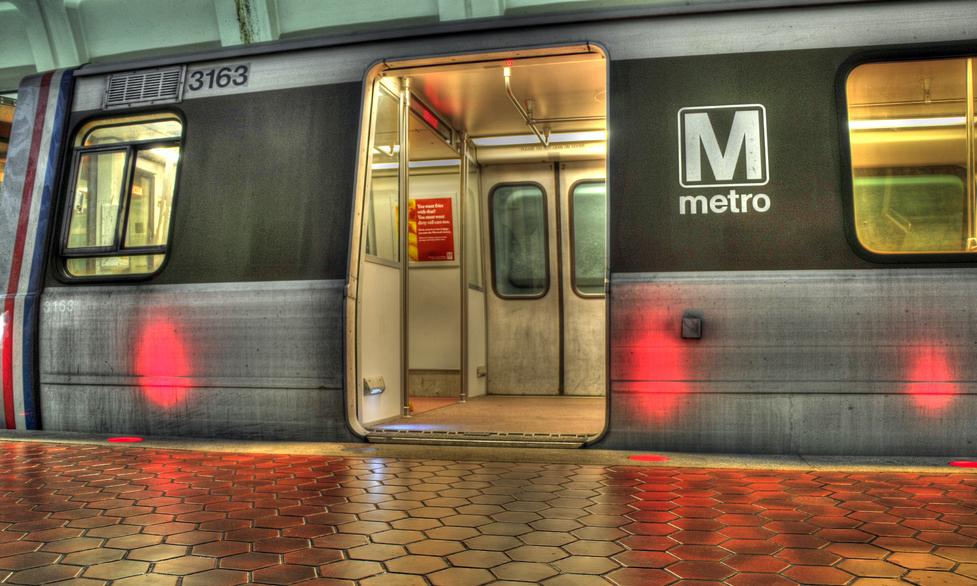 Metro Starts Compensating Late-Night Workers for Service Cuts
Washington Metropolitan Area Transit Authority (WMATA) has begun offering late-night commuters a travel subsidy in compensation for its service cuts due to maintenance.
Commonly known as Metro, the organization announced in a June 24 press release that qualified workers who travel between midnight and 4 a.m. can receive a $3 subsidy toward a shared ride on Lyft for trips between their home and workplace. Its After-Hours Commuter Service will provide approved participants up to 10 discounted rides per week within Metro's service area.
"This program will provide late-night workers with a more affordable transportation option during overnight hours as we advance essential maintenance programs that improve safety and reliability," Metro General Manager and CEO Paul J. Wiedefeld is quoted as saying in the same statement.

How to Register
The pilot program, however, has a $1 million budget and will run for either a year or until it transfers the last penny allotted for its use to commuters.
With a capacity to subsidize at least 6,410 rides each week during its enforcement, the program requires willing commuters to register online. Those who do will receive a pass each month in the Lyft app on their mobile devices.
Enrollment in the program will be offered on a first-come, first-serve basis and is open to Metro customers with a registered SmarTrip card. Periodic audits will be conducted to ensure participants meet the qualifications for the program.
Following the conclusion of the program, Metro said it would evaluate "customer feedback, utilization, and other factors" to determine whether to continue the program into the future.
Rush-Hour Service Doubled on Red Line
In another development regarding its operations, Metro has begun offering more trains along its Red Line to help rush-hour commuters enjoy a more comfortable ride. It announced in a July 1 Twitter post that with this change, rush hour service is "effectively doubled" at three stations: Glenmont, Wheaton and Forest Glen.
Since 1980s, roughly half the trains have turned back at the Silver Spring station in Silver Spring instead of going to the end of the line. "The Red Line now runs end-to-end all the time. Yes, every single train," Metro wrote on its Twitter feed.
WMATA was created by an interstate compact in 1967 and began building its rail system two years later in Greater Washington Area, acquired four regional bus systems in 1973, and began operating the first phase of Metrorail three more years after that. The Metrorail system goes all the way deep into Fairfax.
Today, Metrorail serves 91 stations and has 117 miles of track. Metrobus serves the District of Columbia 24 hours a day, seven days a week with 1,500 buses. Combined, the two operations serve a population of approximately 4 million within a 1,500-square mile (nearly 4000-square kilometer) jurisdiction.
In 1994, Metro also introduced MetroAccess, a shared-ride, door-to-door, paratransit service for people whose disability prevents them from using bus or rail. It provides over 2 million trips per year, too.