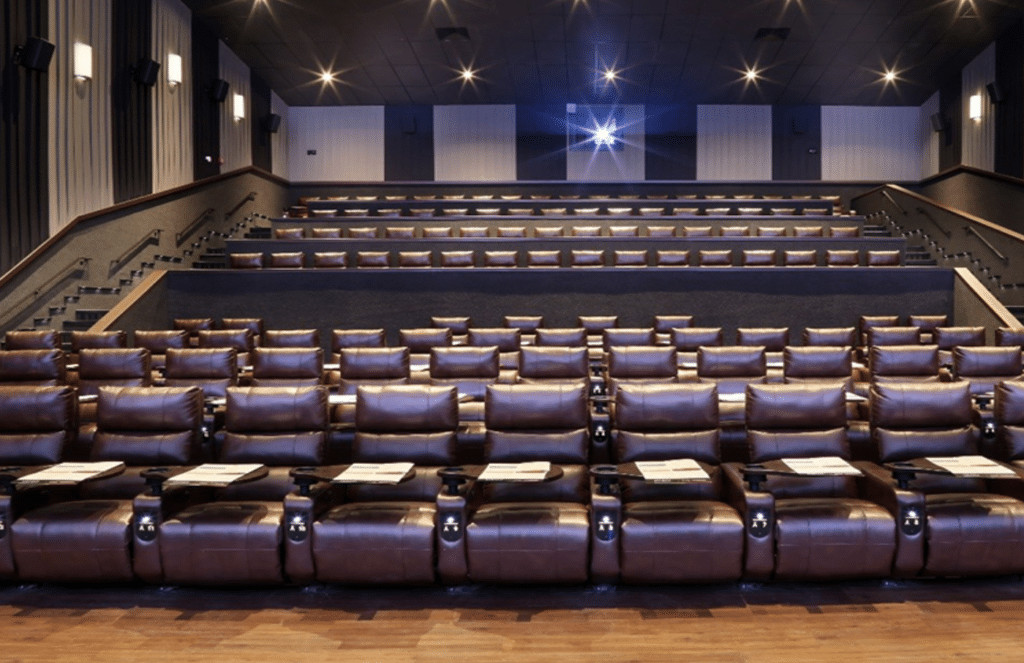 Luxury Dine-in-Theater Set to Open in Creekside Park West
The experience of going to the movies will entirely change for Texans living in and around The Woodlands when a luxury dine-in-theater cuts the ribbon in early November. With the push of a button, they then will have their restaurant-worthy food delivered to their fully leather, reclining seats.
Mexican movie theater company, Cinépolis Worldwide, is opening the massive 42,000 square-feet (nearly 4,000 square-meters) establishment in Creekside Park West Village at 26543 Kuykendahl Road. It will include 833 seats and host all sorts of private events from business presentations to college reunions and birthdays as well as regular screenings.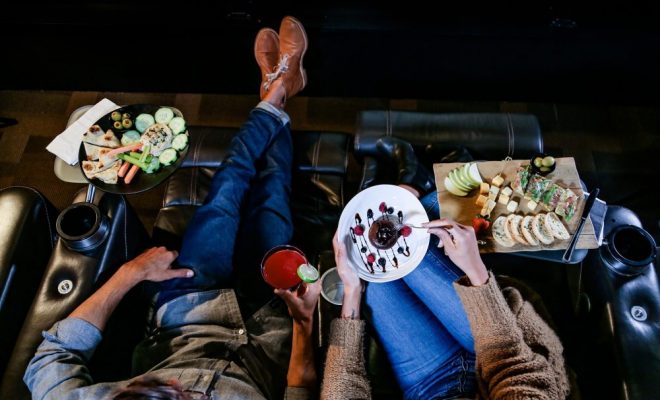 Inside, the guests will be able to take advantage of a scratch menu and service-on-demand at each of 833 seats. From local brews to whole sorts of alcoholic and soft drinks, the list of beverages it will offer goes on and on. Families, worry not! The business is well aware that it is never a trip to the movies without a strawberry milkshake, either. You and your little ones will definitely get those ICEEs!
And for those who arrive early or want to linger a little longer after the movie ends, a spacious lounge with a full-service bar will provide a perfectly comfortable gathering place.
Special Discounts on Tuesdays
As the new cinema makes final preparations before the first day of business, it has already scheduled an entire program to have special screenings with special discounts, too. On Tuesdays from December on, the theater will offer Cinépolis Handpicked, as part of which it will feature favorite cult classics, nostalgic oldies, memorable concerts and documentaries.
Operating more than 700 cinema complexes with some 6 thousand screens, Cinépolis Worldwide entertains, on average, nearly 340 million moviegoers each year in 17 countries worldwide. To do that, it employs more than 43,000 people globally. The company acquired Moviehouse & Eatery's six theaters in Texas last summer.
Creekside Park West, which, too, will open early November, will be The Woodlands' newest retail hub. Once operational, it will also feature specialty fitness, dining and shopping options. Its developers are hopeful that the luxury cinema will be a major highlight of the center.
"We think it'll be an amenity for not only the village but the rest of The Woodlands and the surrounding communities," said Rip Reynolds, a vice president at The Howard Hughes Corporation, which is developing the retail center. "It will be the first dine-in theater in The Woodlands."