As Featured On

Our Home Remodeling Services In Annandale VA
Kitchen and Bath Shop bring you the leading kitchen and bathroom remodeling contractors in Annandale, Virginia to transform your homes. Our expert team of home remodeling contractors does this by curating a well-planned process for your home remodeling project. We have an experienced and licensed team of home remodeling contractors who make sure all our clients' home remodeling projects go smoothly and are completed in a timely manner and on budget.
We fully licensed home remodeling contractors in Franconia.

We are fully insured home remodelers in Franconia.

We provide free estimates for your home remodeling projects.
Why Choose Us
At Kitchen and Bath Shop, you can expect nothing but the best kitchen and bathroom remodeling service. We have a reputation for excellence, not just in our craftsmanship, but also in customer service. As a locally owned and operated business, we take great pride in adding value to our community and providing the best kitchen remodeling solutions in Franconia.
When you hire us, you sign up for a headache-free remodeling process which is meant to put your family's convenience at the forefront of everything. When you hire us to be your one-stop-shop remodeling company in Franconia, we save your time in finding designers, contractors, product suppliers, plumbers & going out and fetching permits on your own. No more wasting your time getting permits and crossing your fingers that installers do a good job. We are here to take over every step of the complex remodeling process, so you can focus on enjoying your new kitchen or bathroom.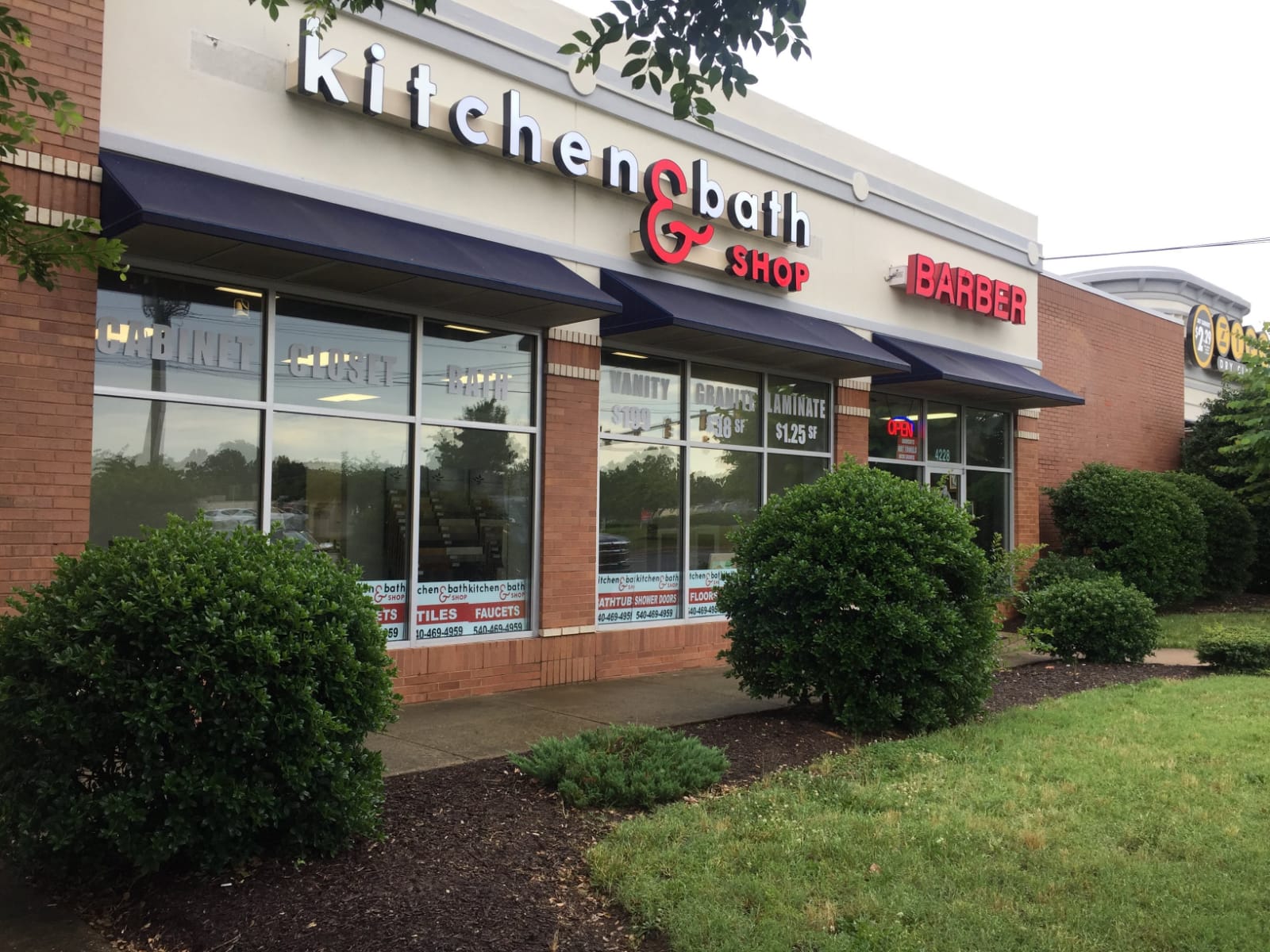 We offer free in-house estimation and 3D designing of your home and provide pricing that is honest, fair, and affordable. We set project timelines that are realistic and always finish on time as a result. And the best part? Almost all our products come with manufacturer's warranty, so you don't have to worry that your work being long-lasting.
Our services include design, cabinets, countertops, lighting, flooring, permits, installation, and final touch-ups. We also build custom closets and do basement finishing.
Give our team a call today to schedule your free kitchen and bath renovation consultation. We can't wait to hear your vision and help turn it into a reality.
We are providing services in these towns and beyond: Springfield, Lincolnia, Franconia, Annandale, Alexandria, Bailey's Crossroads, Lorton, Burke, Fort Belvoir, Rose Hill, Mt. Vernon, Alexandria City, Huntington, Groveton, Fort Hunt, Belle Haven, Newington, Woodbridge and Lake Ridge.