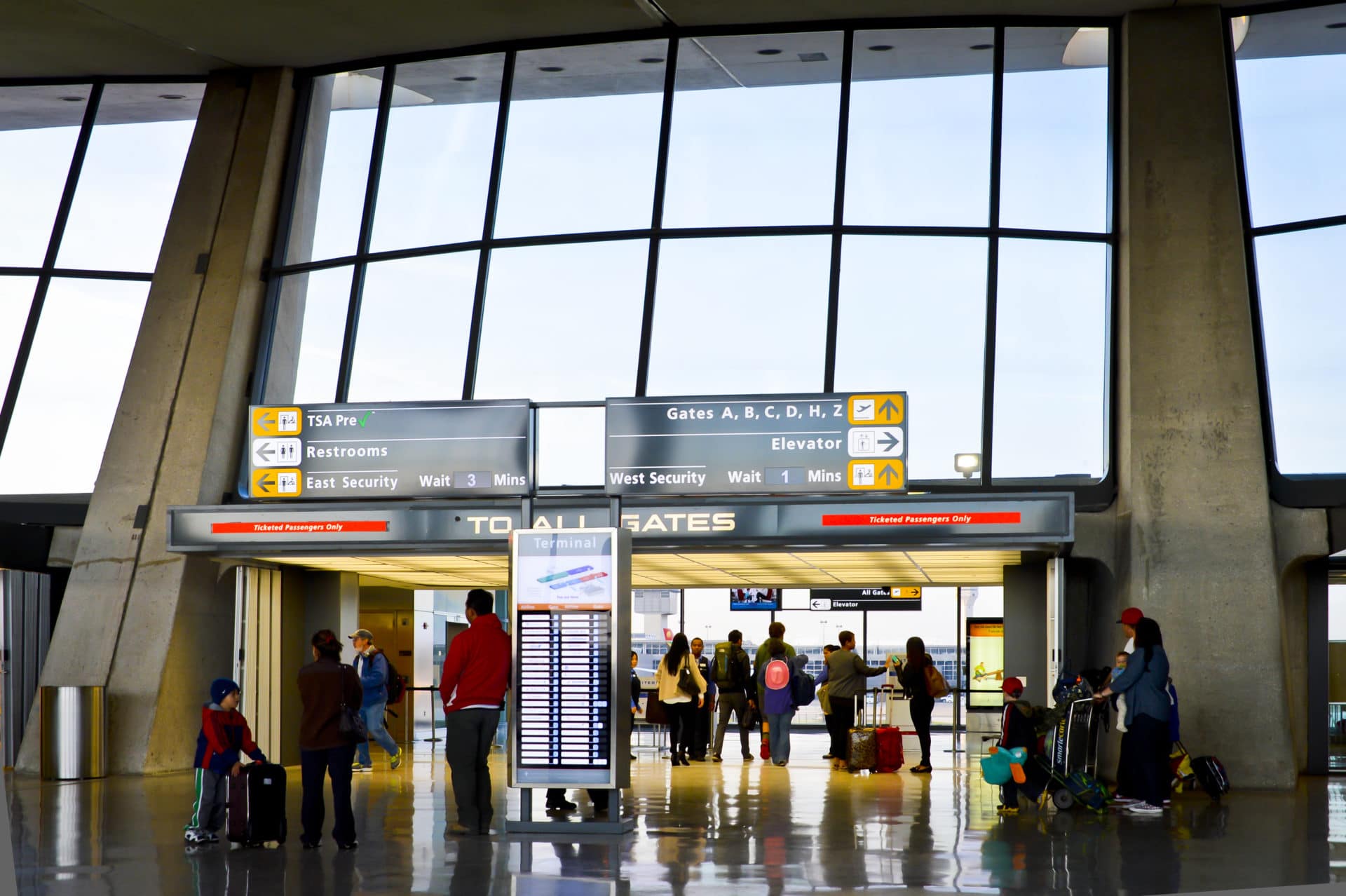 Baltimore, Dulles Airports Among Top 10 in On-Time Arrivals
Two of the three Greater Washington international airports have performed so well that they have made it to the Top 10 in on-time arrivals in this year's Bureau of Transportation Statistics January-April ranking.
According to the Bureau of Transportation Statistics (BTS), Baltimore/Washington International Thurgood Marshall Airport (BWI) had an 81.59% on-time arrival rating in the first four months of 2019. That has secured the sixth place for it in the top 10. Likewise, Washington Dulles International Airport (IAD) came in eighth place with 81.30%.
In this year's January-April ranking, the very top spot belongs to Hartsfield–Jackson Atlanta International Airport (ATL) which demonstrated an impressive performance with 85.08% rating. It is followed by Salt Lake City International Airport (SLC) at 83.36% and Detroit Metropolitan Wayne County Airport (DTW) at 82.94%.
The same list features our region's last major hub for air travel, Ronald Reagan Washington National Airport (DCA) at the 23rd place with 77.89% rating.
Dulles Nails It in On-Time Departures
BTS also shows that IAD has done even better in on-time departure ratings for largest airports across the U.S., securing the third spot with 83.51% nationally. It was bested only by Portland International Airport (PDX) with 85.93% and SLC with 84.84%.
In the same list, DCA came 17th with 79.06%, and BWI came 19th with 77.81%.
Federal statisticians count a flight as arriving or departing on time if it reaches or leaves its gate within 15 minutes of the posted timetable.
Passenger Figures on the Rise for a Decade
According to BTS, the total number of passengers using airports in the U.S. for domestic and international travel is continuously increasing since after the global financial crisis in 2007-08.
Federal data show that while less than 800 million passengers benefitted from services at U.S. airports in 2009, their number swelled to over 1 billion last year.
The rising trend remained unchanged in the first three months of this year, too. The pool of passengers grew by another 4% from under 230 million in January-March of 2018 to nearly 239 million the same period in 2019.
The number of flights, however, picked up much later following the significant economic turmoil. It started increasing again only in 2015 after having dropped dramatically between 2007 and 2014.
Before the crisis hit the industry with its severest impact at the end of 2007, more than 11 million flights were operated using U.S. airports. Despite the recent pick-up, however, the same performance could still not be replicated. The total number of flights remained just over 10 million in 2018.