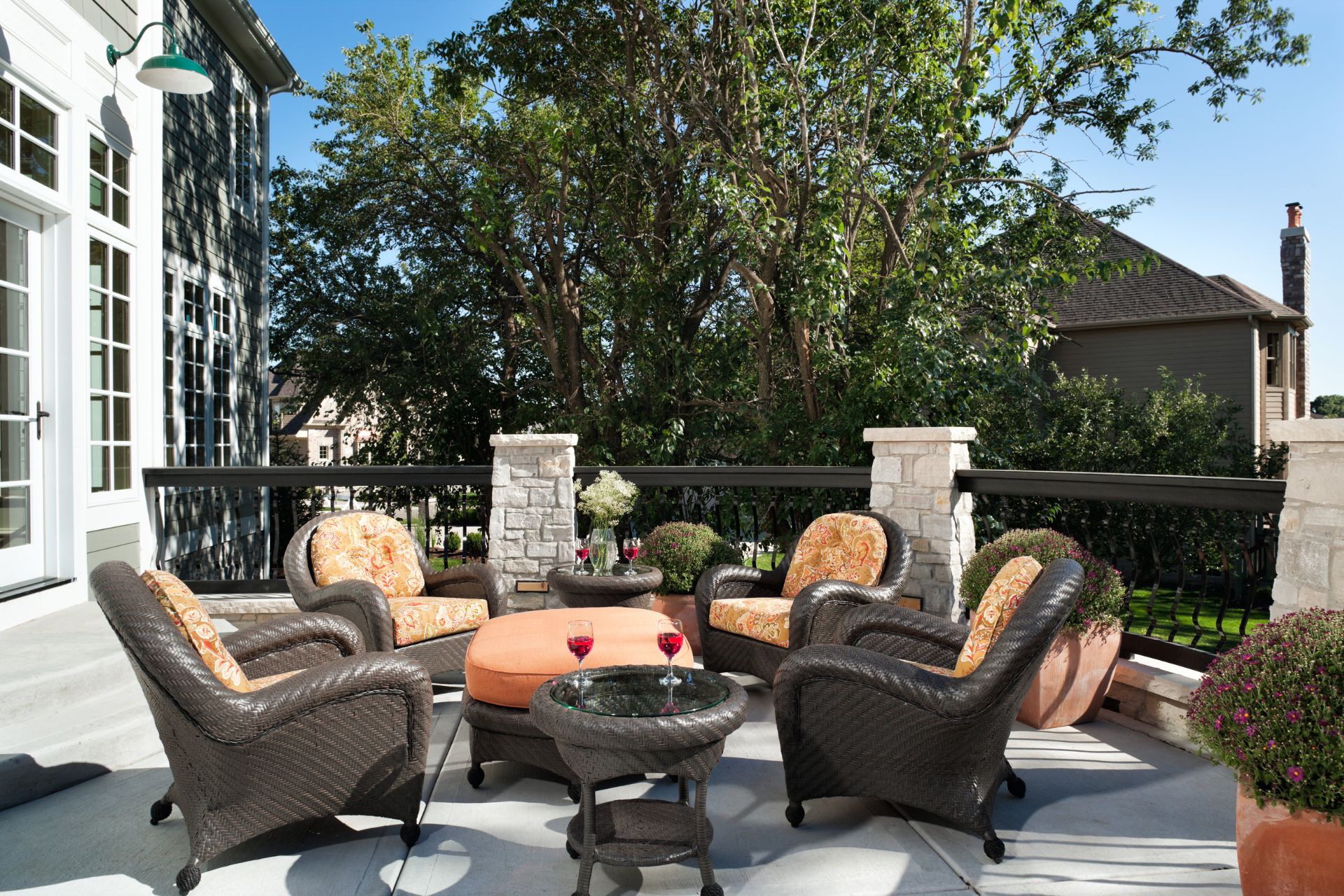 Unleashing Creativity: Concrete Patio Ideas on a Budget
Embarking on a journey to design a stylish, functional outdoor space? Then exploring concrete patio ideas on a budget could be your golden ticket. This journey might seem daunting, especially when your pockets aren't deep. However, with a dash of creativity and budget-friendly materials, you can transform your patio into an inviting haven.
Why Concrete Patios?
Concrete patios are an excellent choice for budget-conscious homeowners. They are low-cost, highly durable, and versatile in terms of design options. With concrete as your canvas, let's explore how to spruce up your patio while on a budget.
Stamped Concrete: This technique imitates more expensive materials like stone or brick. Budget-friendly and visually pleasing, stamped concrete is a hit for patios.
Colored Concrete: Colored concrete lets you escape the dull gray. It adds personality and blends with your home's color scheme.
Exposed Aggregate: This technique exposes the beautiful textures of the stones embedded in the concrete, offering an elegant, budget-friendly solution.
Concrete Patio Design Ideas
Let's dive deeper into concrete patio ideas on a budget. Here are some ways you can make a concrete patio shine without breaking the bank.
Add Layers with Planters
Adding planters filled with colorful blooms can bring a new dimension to your patio. They are affordable and provide a vibrant contrast to the neutral concrete.
Install a Fire Pit
A simple, DIY concrete fire pit can serve as a cozy gathering spot. With budget-friendly kits available, this addition can amp up the ambiance without emptying your wallet.
Create a Mosaic
A mosaic made of inexpensive tiles or broken pottery can turn a dull concrete slab into an art piece. It's an affordable way to infuse color and creativity.
Use Outdoor Rugs
Outdoor rugs are budget-friendly and can bring a fresh, new texture to a concrete patio. With various designs available, they can effortlessly uplift the aesthetics.
Enhancing Functionality on a Budget
Concrete patio ideas on a budget aren't just about appearances. They also cover ways to make your patio more functional without a hefty price tag.
Lighting
Smart, affordable lighting can transform your patio into a night-time retreat. Solar lanterns or string lights are both practical and cost-effective options.
Seating
Opt for budget-friendly seating like benches or DIY chairs. Combine comfort with creativity, like using concrete blocks with plush cushions for a unique, low-cost seating solution.
Concrete Patio Maintenance on a Budget
Maintaining your patio can be cost-effective too. Regularly sweep and wash your patio. For stubborn stains, a homemade vinegar solution can be an eco-friendly, budget-friendly choice. Sealing your patio every few years can protect it from wear and tear, extending its life and saving you money in the long run.
Conclusion
Wrapping up, giving your outdoor area a chic and practical makeover with a concrete patio doesn't have to drain your wallet. Concrete patios are a multi-functional, sturdy, and economical alternative, whether you're seeking a splash of color, the sophistication of stamped patterns, or the allure of exposed aggregate. You can uplift your patio economically with additions such as planters, fire pits, mosaics, and outdoor rugs. Improve usability without heavy expenditure by including budget-sensitive lighting and seating arrangements. Even the upkeep can be done cost-effectively using straightforward cleaning methods and sealant application. Hence, undertake your patio endeavor with assurance, knowing a welcoming sanctuary is achievable even on a budget. The patio of your dreams is at your fingertips, thanks to the cost-effectiveness and versatility of concrete.