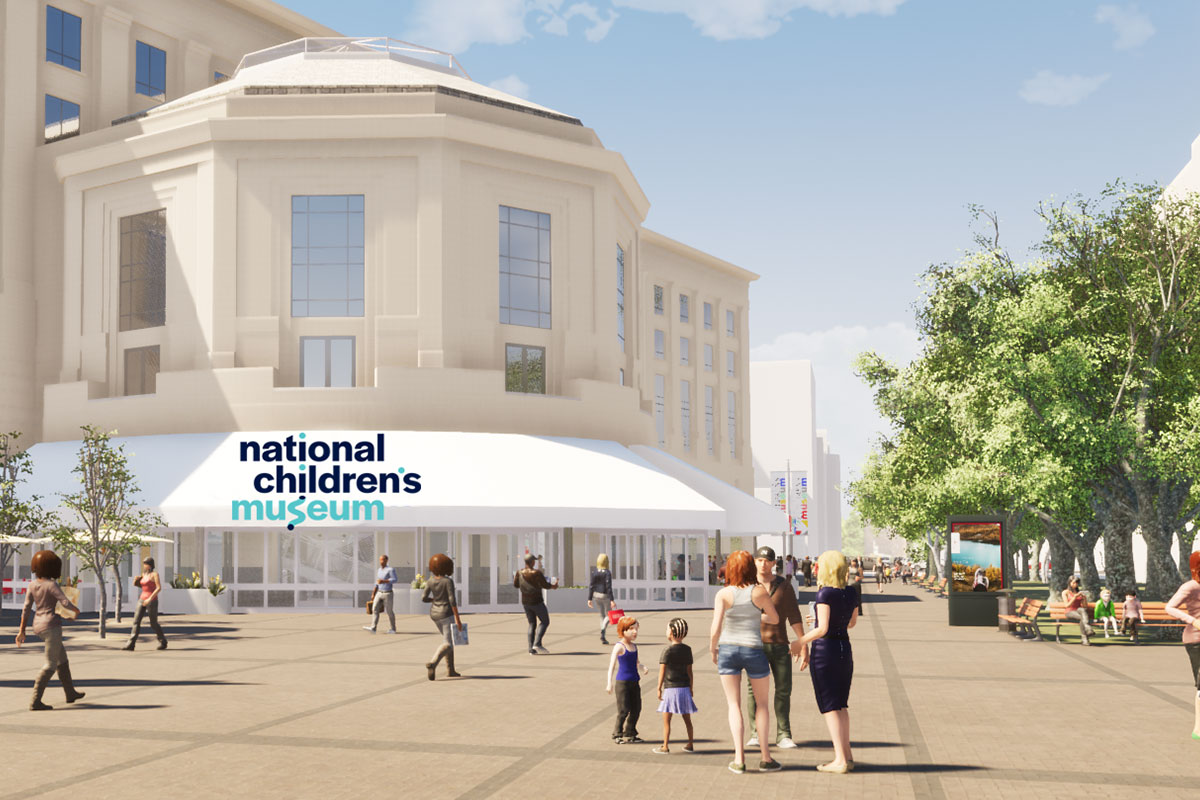 National Children's Museum Set to Reopen in DC
After a four-year hiatus, National Children's Museum is now making final preparations to reopen in the District of Columbia.
The institution, which focuses on kids' development in the areas of science, technology, engineering, arts and math (STEAM), will host a gala and an after party on Friday, November 1, from 6 p.m. at is new location at 1300 Pennsylvania Avenue. There is also going to be a family celebration between 1 p.m. and 4 p.m. the following day.
The museum was previously open to visits at the National Harbor, albeit with a much smaller setting than what will be launched inside Ronald Reagan Building and International Trade Center now. Its new location, a giant 33,000 square-foot (over 3,000 square-meter) space is within walking distance from the White House and the rest of the National Mall. It has onsite parking and is accessible via public transportation at the Federal Triangle Metro stop and by bus.
As a hybrid children's attraction that combines education and games, the museum promises a playful learning experience to kids as young as infants to 12-year-olds.
"Our next-generation museum will bring hands-on, relevant content and magical experiences to today's young learners. Our outreach programs will bring learning beyond the Museum walls, and enrich the educational opportunities for all children," the institution says on its website.
Children's Museum 45-Year History 
Founded in 1974 as the Capital Children's Museum, the institution has served the region's youngest learners for over 45 years. But, it bears its current name since 2003 when the U.S. Congress designated it as such.
Before National Harbor, it occupied another location in the District, close to Capitol Hill. It was then an educational, low-tech play space and a community center. After going through some financial woes, it secured a $1 million grant from the DC Government, which it invested in the preparation of its move and expansion to its current location. In the meantime, however, it continued to partner with local schools, libraries, nonprofits as well as the wider community of its fans through programming and donations. Among other national events, it has also provided programming for the White House Easter Egg Roll.
Inside its current location that now readies to open its doors in days, the museum teams up with some of the best-known organizations in and beyond the capital city. They include Microsoft, National Oceanic and Atmospheric Association (NOAA) and Washington Nationals as well as DC Public Schools.
For Crystal Bowyer, its chief executive and president, the museum aims to stimulate kids' ability to imagine being able to do that they would have otherwise considered unimaginable.
"We wanted to tie all of these STEAM concepts together through the idea that children are dreaming, and dreaming that they can do something impossible," she told the Washingtonian for an October 21st report. "We just want people to come together in this space and we want to inspire children to care about and change the world. That's our mission."
Bowyer, a trained nonprofit administrator with a master's degree from Mendoza College of Business in Indiana, was previously the director of external affairs at the Museum of Science and Industry in Chicago.