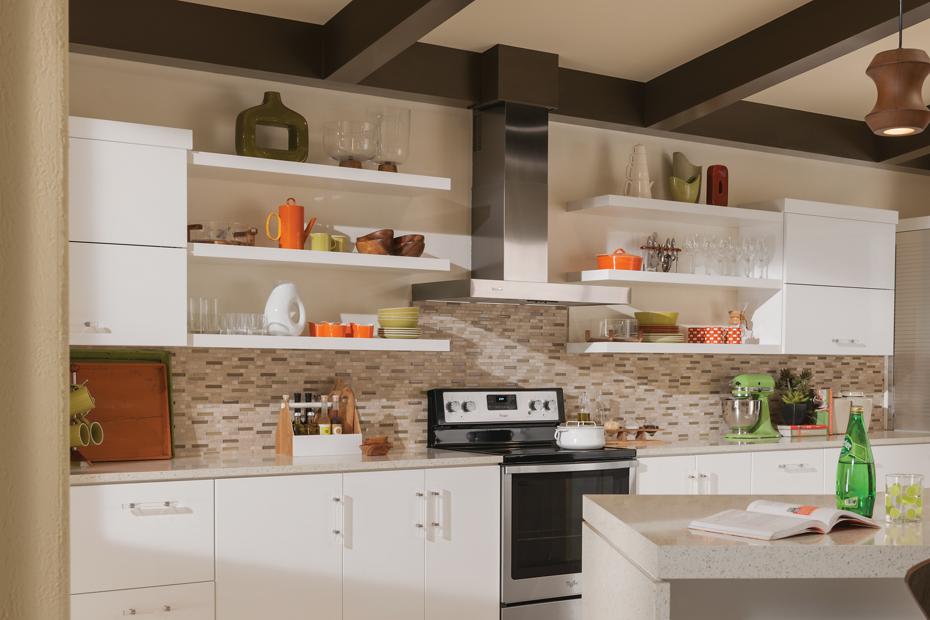 Closet and Storage Trends 2019
As ephemeral as the home decor trends might be, what you choose to do with them is anything but.  The modern home buyer needs every corner of the house to not only be perfect, but also fit with everything else like a delicate jigsaw puzzle.  And although the kitchen and the living room might hold your place together, an efficient storage solution throughout your house will make or break how you feel about your abode.  Without further ado, here are 10 closet trends to watch out for in 2019.
Multifunctional Storage
It is no surprise that the home buyers are looking for longevity first and foremost in every aspect of their home.  In line with the trend, people expect their closet and storage spaces to account for aging relatives who might develop some physical disabilities.  Subsequently, they want the spaces to be accommodating when they age themselves.  Adjustable storage can be a game changer in this sphere.  The freedom to change the settings, vis a vis the height, the amount of effort, lighting, etc. are but some of the features to watch out for in the custom closet space.

Hidden Storage
According to a recent Houzz study, over three quarters of homeowners are obsessed with decluttering their kitchen countertops.  An influx of DIY projects on increasing the capacity of your kitchen by utilizing the cabinet doors, both back and front, points towards a general trend of capitalizing every last inch of space available.
Built-in lift doors designed to reduce the countertop clutter also double as a space for your kitchen appliances.  While inconspicuous kitchen drawers are now the go-to storage solution for spices, condiments, your tea/coffee and much more.  Taking it a step further, large walk-in pantries are now being disguised behind cabinet doors (if the construction of the house allows it).  Not only does this dramatically increase the storage capacity, it also imparts a minimalist aesthetic to your kitchen with only the absolute necessities visible on the outside.
Large Pantries
Continuing from the last trend and talking specifically about large pantries, they have become a near staple in direct correlation to the rise of open shelf kitchens.  Closet trends 2019 will see pantries evolving to house most of the stuff that used to go in cabinet and be adjustable with pull-out baskets and shelves.  They are also in line to take some workload off the traditional kitchen by providing work stations for meal preps, cutting, chopping, etc.
Additionally, messy kitchen is a concept that is set to take pantries to a new level.  These are hidden prep and pantry spaces tucked behind the main kitchen, often acting as a full kitchen on their own.  They house nearly all of the amenities and appliances including the refrigerator, dishwasher, sink, etc.  Using the messy kitchen to prepare food allows the main kitchen to remain a clean and tidy congregating space when entertaining.

Mixed Metals
Phasing out the single finish metal decor has been one of the most exciting new trends.  With the homeowners not afraid to spice it up a bit, mixed metals are the next big thing.  Bold combinations of brass, matte white and black, silver, and rose gold accessories and fixtures are some of the choices at your disposal.
Gone are the days of mundane copper, pewter, and even brass.  One particular finish, the matte black, is poised to take center stage in the fixture's renaissance.  Matte black balances modern, timeless and industrial sensibilities while offering a fresh way to punctuate a space.  It works perfectly well with a crisp white space as well as a muted gray or even a vibrant hue.  Matte black elements, from floating shelves to hang knobs to mirrors, are sleek additions to a closet and vanity.
Modern Lighting Solutions
Savvy and modern light fixtures are predicted to illuminate spaces throughout the home in 2019.  From recessed lights which are a great option for ambient light in closets, to chandeliers that can turn a drab closet into a luxurious beautiful space, to sconces perfect for those blank wall spaces, and finally the modern LED lights to light up targeted areas; the options to illuminate your closet have never been so exhaustive.  A Crystal chandelier or a geometric pendant in the middle of your closet right above the ottoman is a style statement you don't want to miss out on.
Bold Accents
Bold accent walls have already invaded our bedrooms and our living rooms.  Expecting the trend to stop there is criminal.  2019 will see a lot of closets opting for a bold accent wall, or even bold wallpapers all around the room.  Bold wallpapers are a whimsical way to decorate your space exactly as you want it and let out your inner creativity.
Not just the walls, but the wood panels across your closets can also be turned into a bold extension of your eccentric self.
Shoe Storage
The gold standard of custom closet design is providing ample space to store shoes. A custom arrangement of shoe shelving can ensure that you have the right storage design to store your particular footwear.
Although the footwear space doesn't have to be bland or an eye sore.  Mixing the elements mentioned here such as ambient lighting, bold colors, and various updated storage adaptability will help giving that extra pep to your shoe storage space.
Flex Spaces
With space being a premium commodity in our cities, homebuyers are looking to optimize their living spaces to run at maximum efficiency.  This has led to a trend of hybrid spaces, such as dining rooms that transition into play area or homework space for the kids.  Movable walls that can increase or decrease the area of a room depending on how it's being used is another novel solution to the issue of space crunch.
Similarly, such analogous creative ideas are making their way into the closet space.  While our possessions are increasing, the space to store them has become scarce.  Closet drawers are constantly replacing bedroom dressers, leaving more space in the bedroom.  Double decker hanging bars have been a breath of fresh air in 2019.  The modern closet should be flexible enough to enable you to get dressed entirely within its confines.

Adjustability
Adjustability is the crux of modern closet.  Built-in hampers, adjustable shelves, hanging bars, etc. are becoming fairly standard in most new custom or remodeled closets.  Not only does this allow you to rearrange your space and expand it in case the size of your brood increases, but a new owner would also find the adjustability attractive in case you ever want to sell.